"GRANDE PREMIÈRE TEST SCREENING IN DAYTONA BEACH"
DU FILM DE LA REALISATRICE FAITH GRANGER,
LE HOT ROD MOVIE FIFTIES
"DEUCE OF SPADES"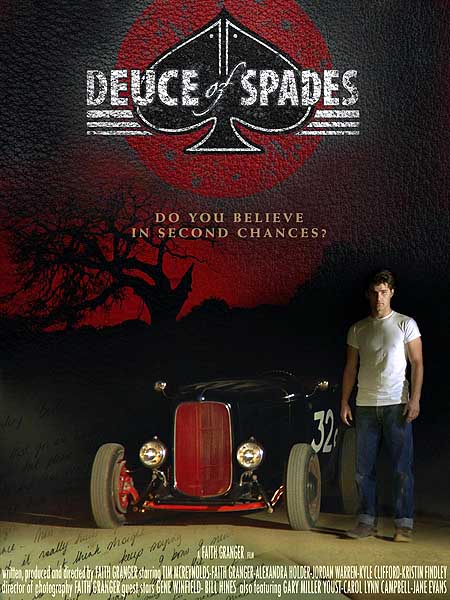 SATURDAY OCTOBER 24TH
DAYTONA BEACH, FL - USA
7PM & 10:30PM
www.bettatalk.com/upcoming_screenings.htm
° SUR LA BANDE-SON DU FILM FIGURE LE TITRE "ROCKABILLY STO' "
VINCE ROGERS EST ACCOMPAGNÉ PAR "LES BLACK VAMPIRES",
AVEC GERARD "RON BORDER" BORDAIRON À LA GUITARE ET E.REIFCOSSE A LA BATTERIE,
L'EDITEUR DU ZINE "LES MONSTRES DE LA NUIT"
excerpt from daytonabeachdreamcruise.com -
Faith Granger, film maker extraordinaire, invites feedback from Daytona Beach Dream Cruise viewers. Be part of the screen test, be part of the fun!! Collectible souvenirs will be available for purchase in support of this monumental independent film. You'll definitely want to join everyone for this unforgettable experience!
Discover an underground scene where counter culture is in, old school is cool, and nostalgia forever reigns. DEUCE OF SPADES is sure to become the next cult film and promises to set the hot rod community on fire. The film carries two strong story lines with more than two hours of exhilarating flashbacks to the fifties. If you're old enough, you will relive your life back in the good ol' days, and if not, you'll wish that you had. Both Gene Winfield and Bill Hines have cameo parts in the film, but the real star of the film remains the 1932 Ford Deuce Roadster. Flashback scenes resurrect the old jalopies, swing dancing, a time of innocence, and flagmen. DEUCE OF SPADES is historically correct, down to the smallest details. Film maker Faith Granger would not have it any other way.
Read about making of DEUCE OF SPADES in www.stillrunnin.com/magazine/sr5/11-12
Visit the film's official website at www.deuceofspadesmovie.com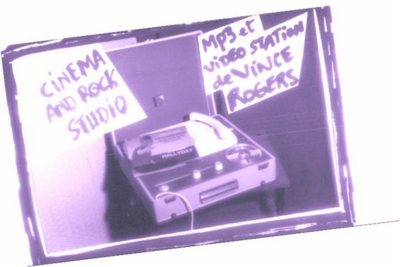 OFFICIAL SITE cinemaandrock.monsite.wanadoo.fr
OFFICIAL BLOG cinemaandrock.over-blog.com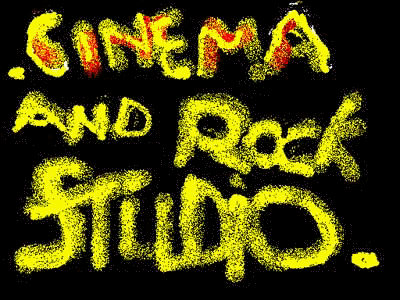 "LE STUDIO" cinemaandrock.musicblog.fr
MY SPACE www.myspace.com/cinemaandrock
LA WEB-TELEVISION "CINEMA AND ROCK CHANNEL www.kyte.tv/channels/view.html?uri=channels/33151
)))) STAY COOL AND WILD )))
))) VINCE ROGERS )))