BEAVRA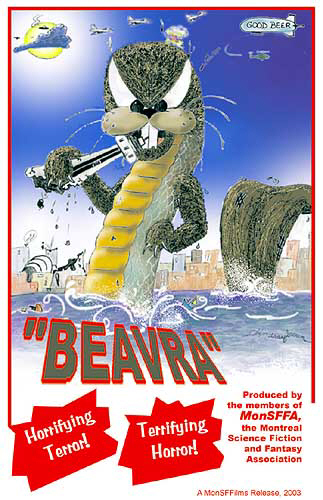 This "extended trailer" for a cheesy, black and white B-movie about a giant beaver rampaging across The Great White North channels Godzilla and other 1950s monster movies while poking fun at contemporary Canada. Magnifique fausse bande annonce qui raconte l'arrivée d'un castor géant qui veut détruire le Canada. Aux armes, citoyens !
Téléchargement - Download it at www.monsffa.com/monsffahtml/video.html
words, poster and the movie by Keith Brathwaite, merci !