BRIDE AND THE BEAST aka LA FIANCÉE DE LA JUNGLE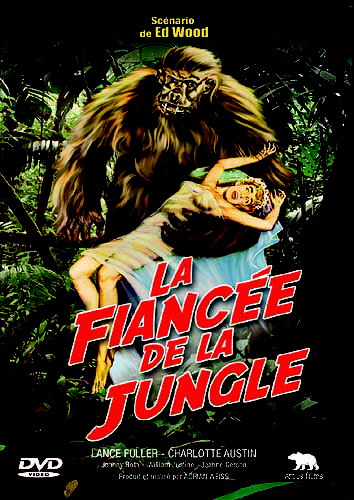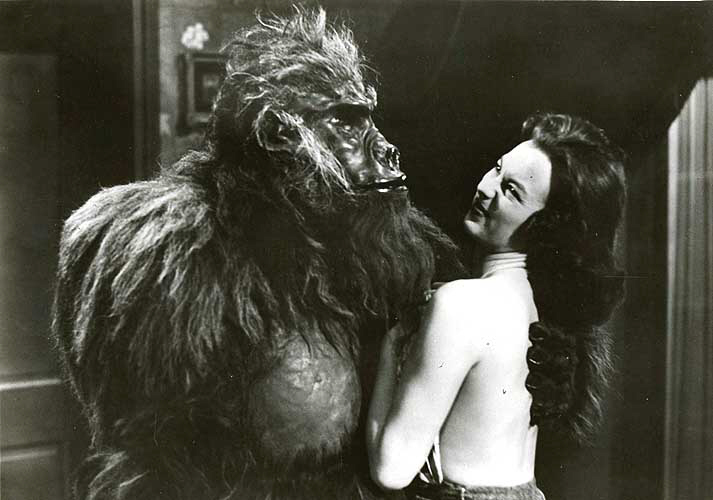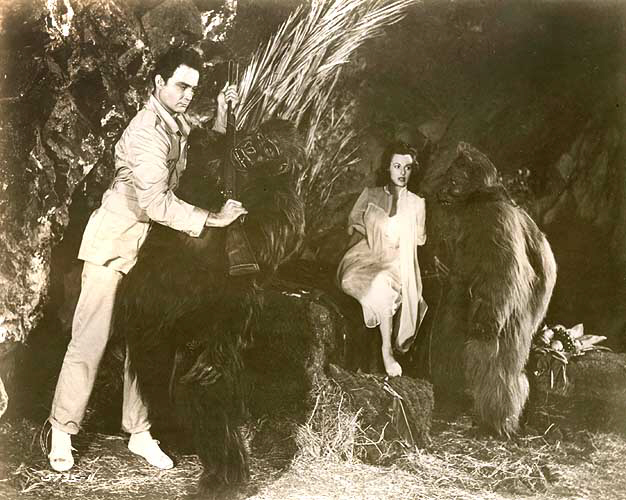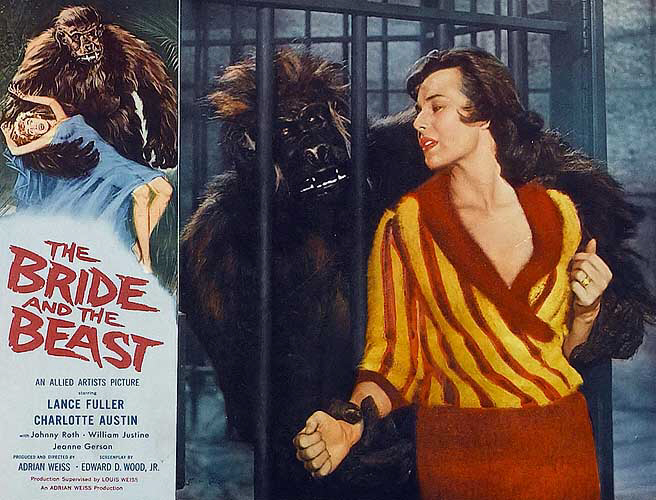 Dan, un chasseur de fauves, se marie avec Laura. Celle-ci semble troublée à la vision de Spanky, un gorille en captivité. Une séance d'hypnose révèle qu'elle aurait été gorille dans une vie antérieure. Lors d'un safari en Afrique, la jeune femme éprouve une étrange attirance envers les primates... They don't make them weirder than that, from the strange mind of the late Ed Wood !
Images et texte et pour en savoir plus: www.artusfilms.com/la-fiancee-de-la-jungle, merci !