DAGIGON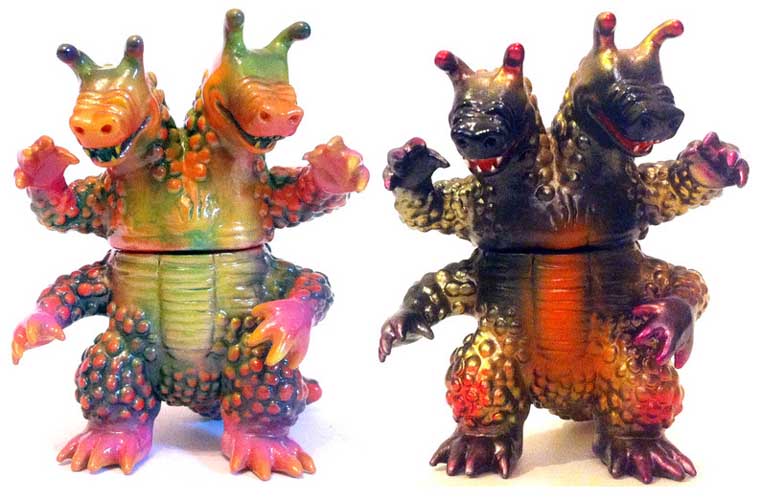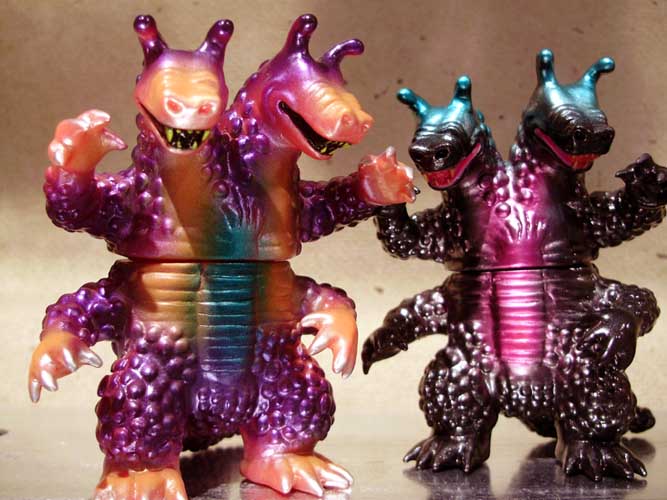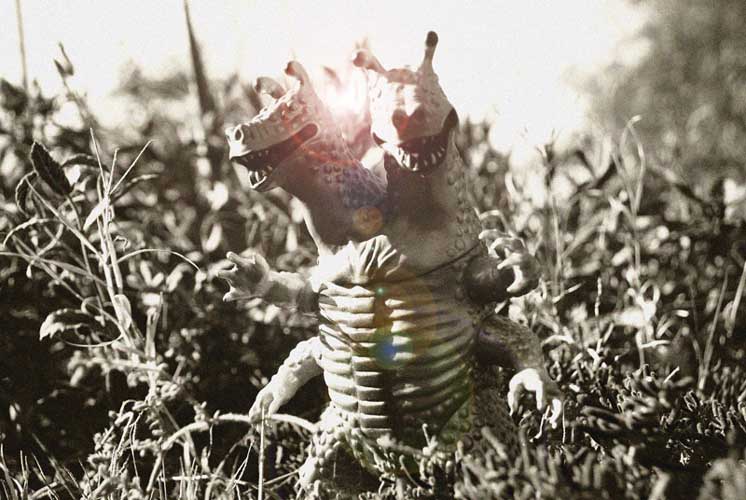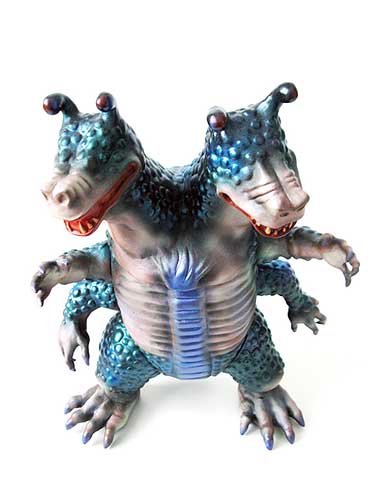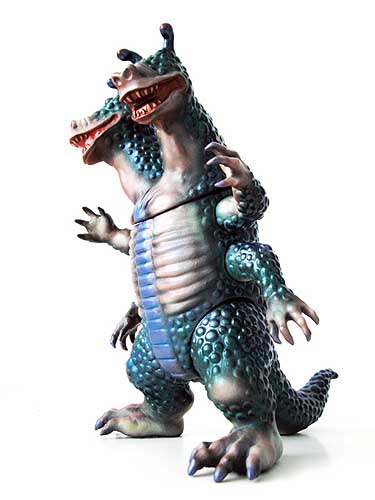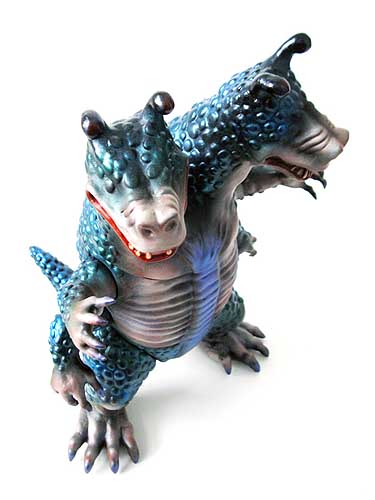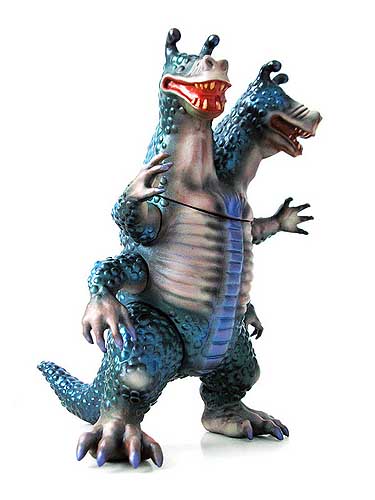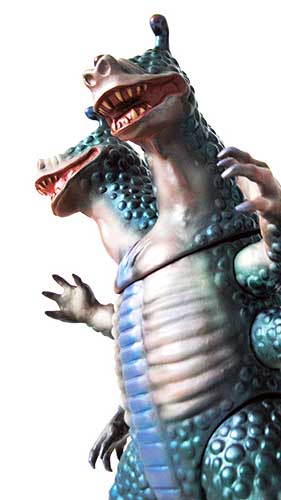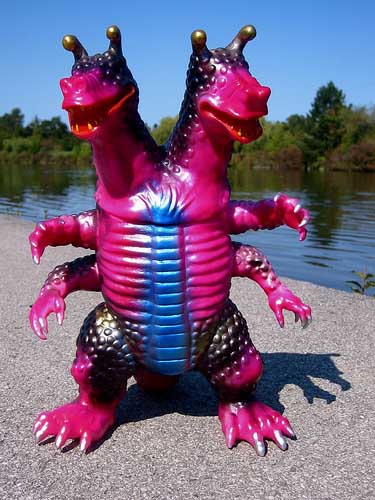 Jouet basé sur un monstre original apparu en 1967 dans le livre Sekai No Kaiju ! Like Zagoran, the two-headed monster Dagigon made his / its original debut in the 1967 Japanese book "Sekai No Kaiju" ("World of Giant Monsters"), written by Toshiya Nakaoka and illustrated by artists Kaiita and Minamimura.
Along with its sequel "Shin Sekai No Kaiju" ("New World of Giant Monsters"), the books mainly discussed prehistoric animals (though each with a monstrous twist), but manage to throw in several fully fantastical creations that menaced the modern-day world.
And again like Zagoran, the fairly obscure Dagigon has been re-discovered in recent years, thanks to the Japanese toy companies Shikaruna Koubo and Siccaluna-Koubou, with toy figures and the reprinting of both "Sekai No Kaiju" books.
Images and text by Raf C. Gonzalez, visit his deviantart page !