FIRST MEN IN THE MOON - 1919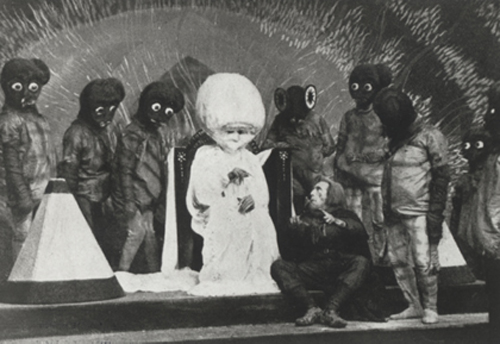 Samson Cavor est reçu amicalement par le Grand Lunaire et ses Selenites dans cette première adaptation du classique de H.G. Wells. Samson Cavor has been amicably received by the Grand Lunar, over-lord of the Selenites in the first adaptation of the classic H.G. Wells novel.
Lost movie as spotted on the BFI national achives.