GALAPAGOS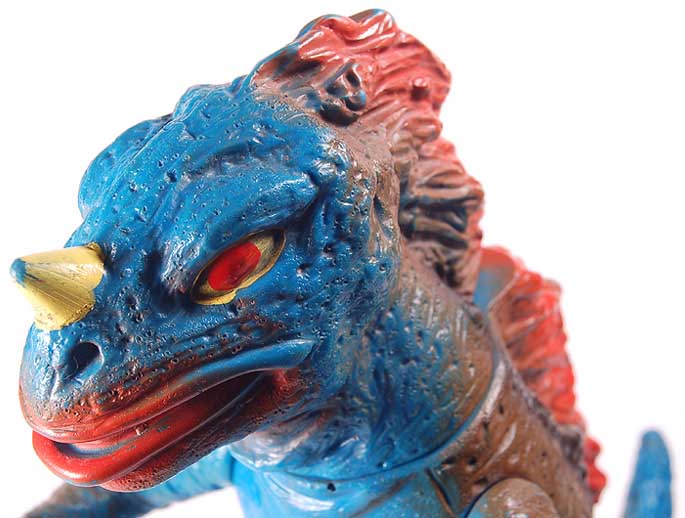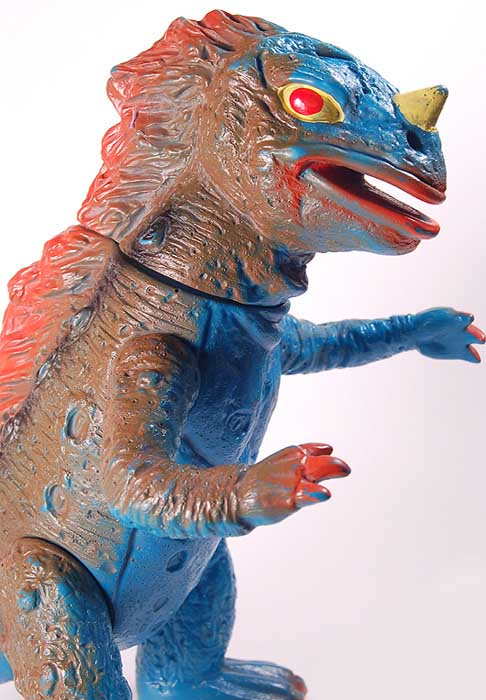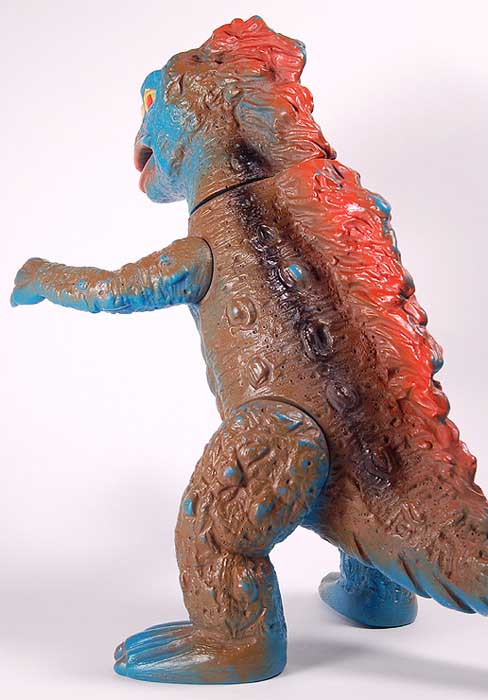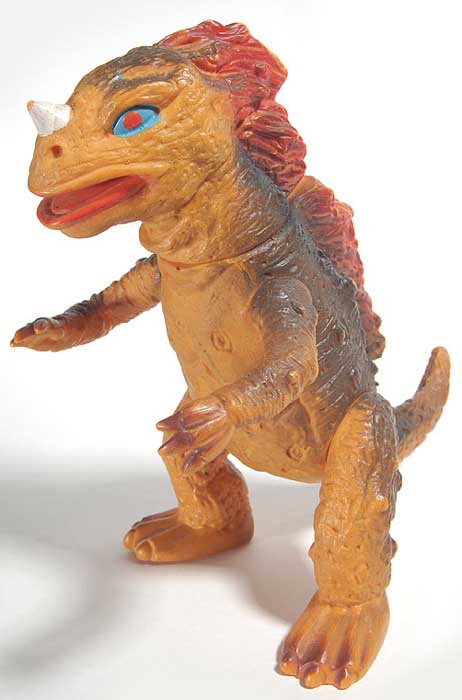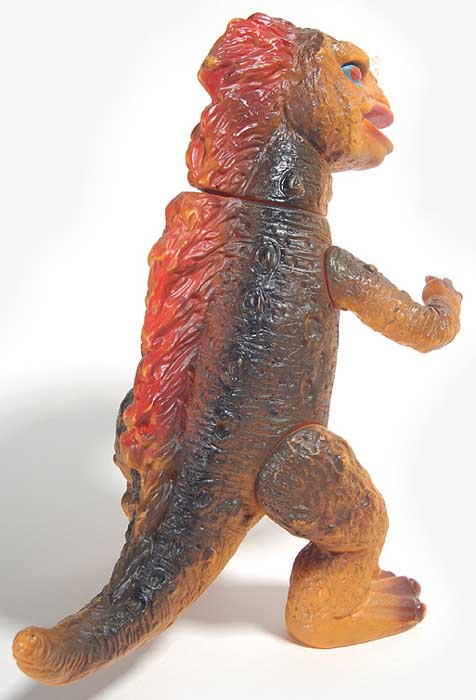 La compagnie Marusan eu l'idée de créer dans les années 70 une ligne de monstres originaux qui connut un fort succès, dont ce Galapagos, un iguane mutant géant ! Galapagos, the mutated iguana named after his homeland of the Galapagos Islands, from Japan's Marusan toy company (1970's).
During the second wave of superhero and giant monster related entertainment of 1970's Japan (nicknamed the Henshin Boom by the Japanese press), the toy company Marusan went about creating their own original characters. Presumably, this was a way for Marusan to avoid licensing costs, which was the case with the copyrighted material they were already making at the time, like Godzilla and Ultraman based figures.
The plan paid off, as the Marusan Original Monster Series became popular in their own right. And since the late 1990's and onwards, the company issued reproductions of a number of these toys. Among the original run of these characters was Galapagos, named such because it was an iguana from the Galapagos Islands, that was mutated by atomic bomb tests, resulting in gigantic size (20-meters high, 22,000 tons) and a violent disposition.
Unlike his toy brethren, Galapagos appears to one of the few Marusan Originals not to return for a modern reproduction, and hence why remaining figures are not in the best of shape paint wise, which included a blue and tan colored variant.
Information and pictures from the blog-site Robot Loves Monster: robotxmonster.blogspot.com