GATOR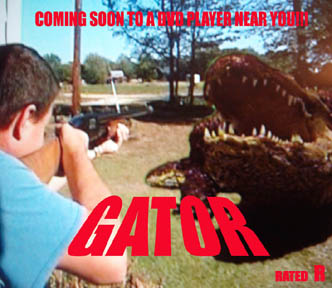 Short film by Robert Howell about a youmg alligator growing to be 30 feet long, in stop motion, as an hommage to the great Ray Harryhausen. Don't feed them hot dogs ! You can see it here in three parts. Hommage à Ray Harryhauser dans ce court-métrage de Robert Howell. Holy Shit !
http://roberthood.net/blog/index.php/2008/09/05/a-short-film-with-teeth/
Gator signalé par Avery Battles and the Undead Backbrain Blog, thanks !