HIDEOUS SUN DEMON - 1959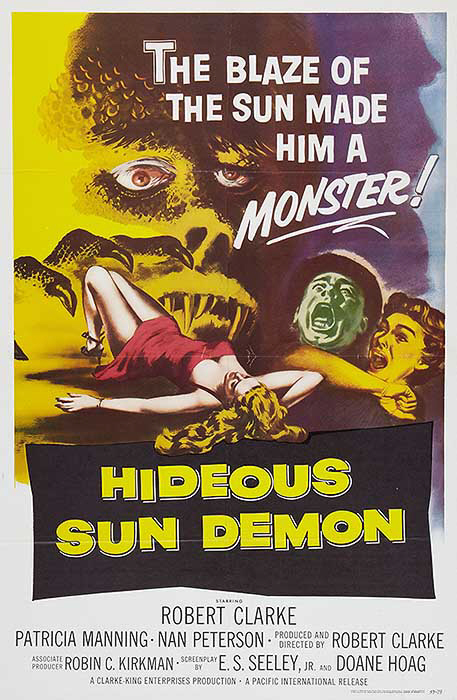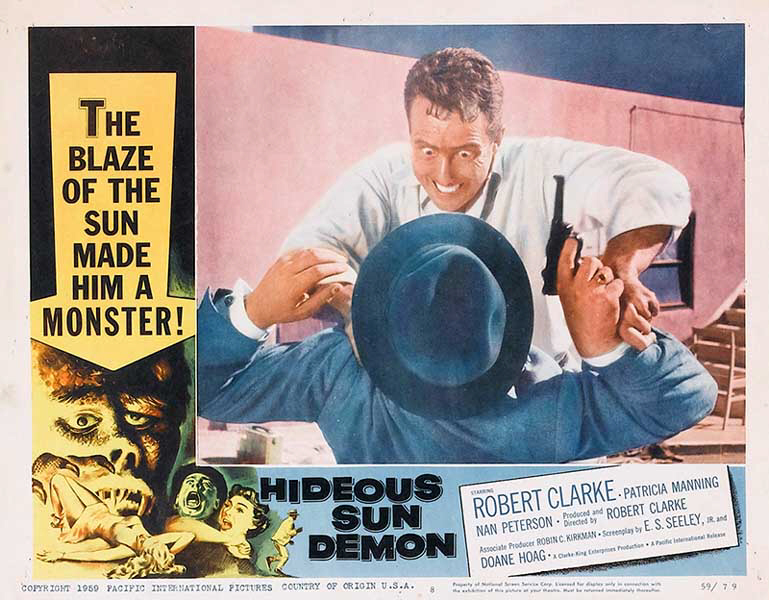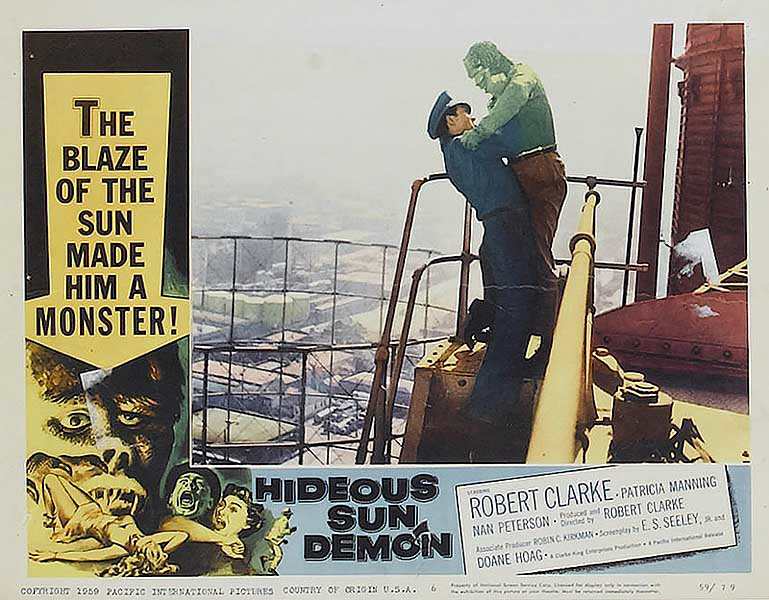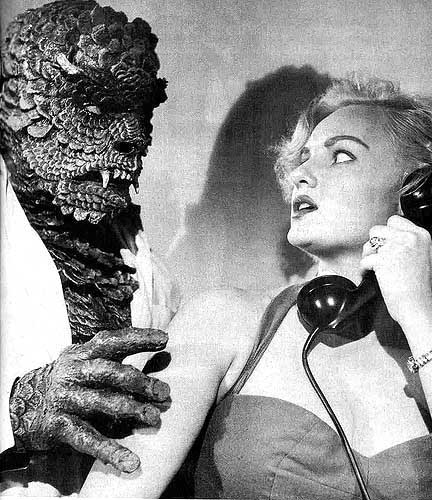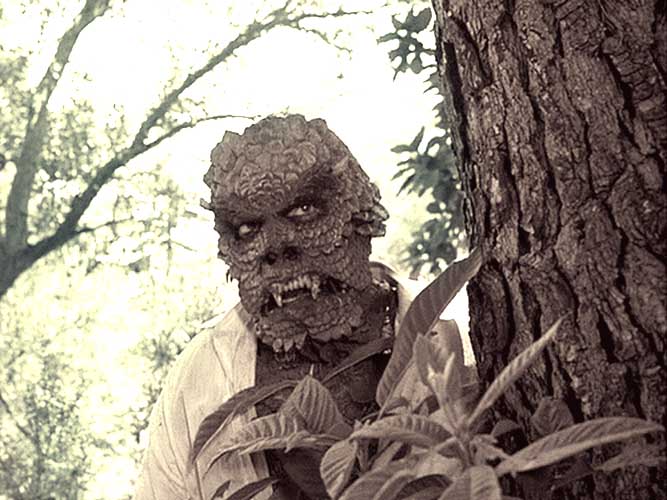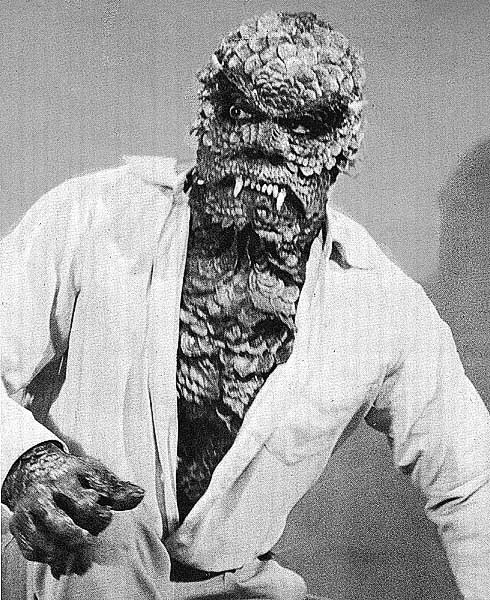 A la suite d'un accident, le Docteur Gilbert McKenna, un chercheur en sciences atomiques, s'est retrouvé exposé à des radiations. Depuis, dès qu'il s'expose à la lumière du soleil, il se transforme en une hideuse créature mi-homme mi-lézard. Dr Gilbert had an accident where he was under the radiations of a new isotope and now he can't go to the sun without turning into a lizard man !
Images et texte de la collection Artus Films, cliquez pour rejoindre le site, merci !