LAND OF TERROR - DOC SAVAGE - 1933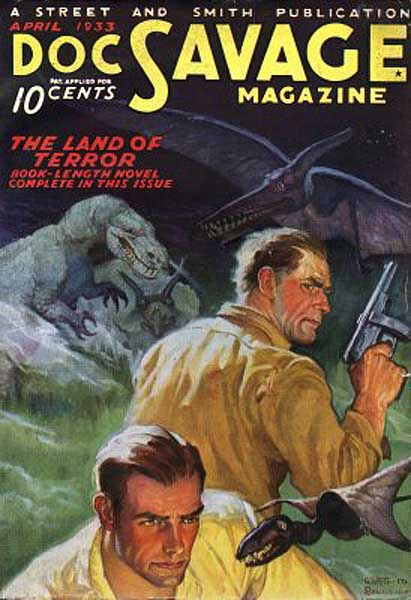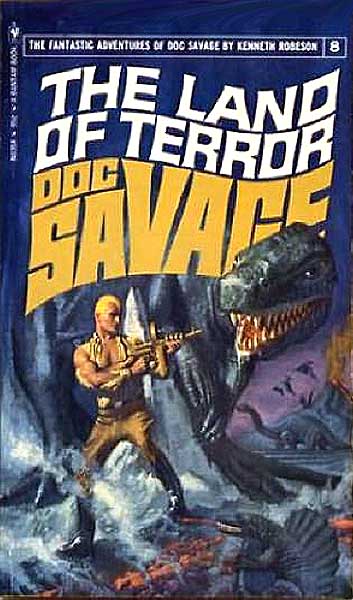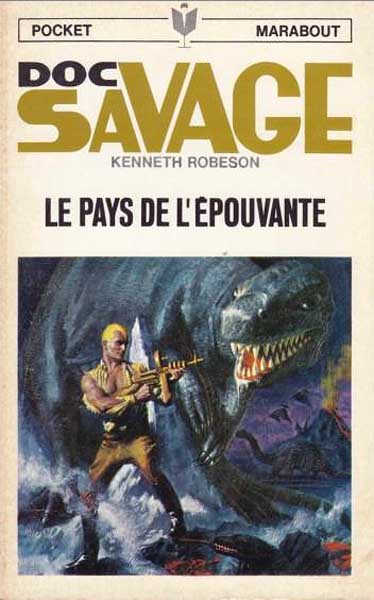 Au large de la Nouvelle Zélance, Doc Savage débarque sur Thunder Island à la recherche d'un élément rare. Il va rencontrer des dinosaures d'une autre époque ! To make the Smoke of Eternity, Doc Savage lands on volcanic, uninhabited Thunder Island in the South Pacific where he meets dinosaurs. A 1933 tale written by Lester Dent.
Book spotted on www.dinosaurcentral.com, visit the website !