MERLIN AND THE WAR OF THE DRAGONS - 2008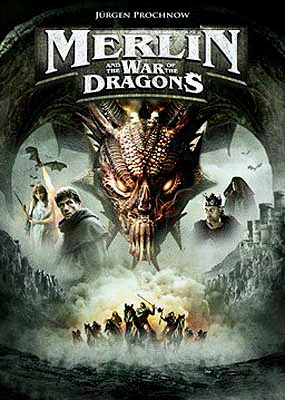 Un dragon c'est bien, mais plusieurs dragons c'est mieux. Si en plus ils sont en guerre et qu'on ajoute Merlin... The more dragons, the merrier, or so it seems in this new movie visiting the Merlin mythos.
www.theasylum.cc/product.php?id=149
Dragons spotted ny Avery Battles, thanks !