The INCREDIBLY STRANGE CREATURES WHO STOPPED LIVING AND BECAME MIXED-UP ZOMBIES !!? - 1964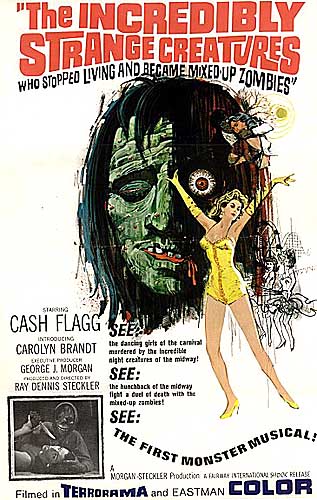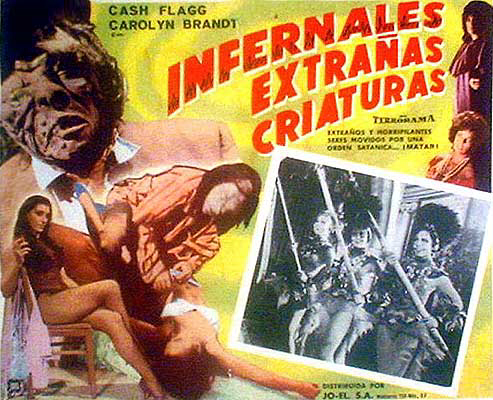 Des amis qui vont à la foire locale et un qui tombe amoureux d'une belle, mais c'est la fille de la gipsy qu'il a ridiculisée et qui va le transformer en zombie ! The first musical horror movie got its long title shortened for the mexican lobby card !
The Incredibly Strange Creatires spotted on the wonderful monstermoviemusic.blogspot.com, visit the blog !