THE MONKEY TALKS - 1927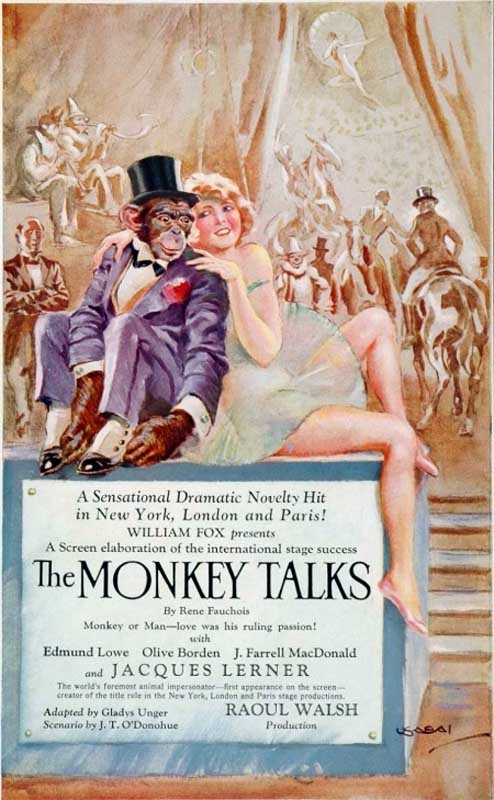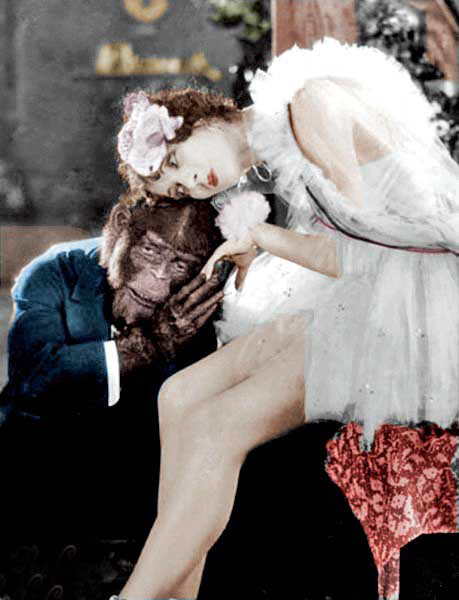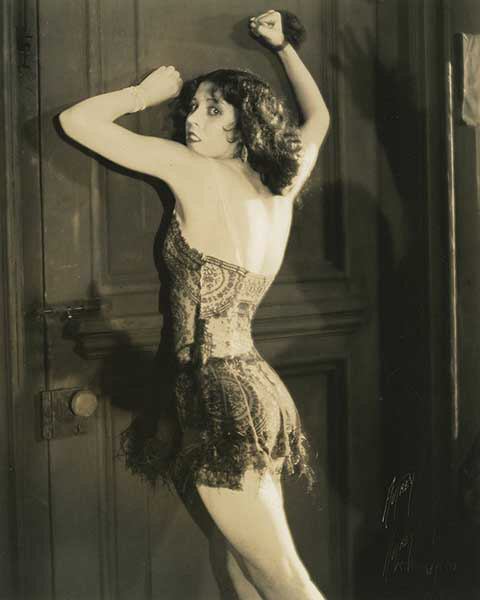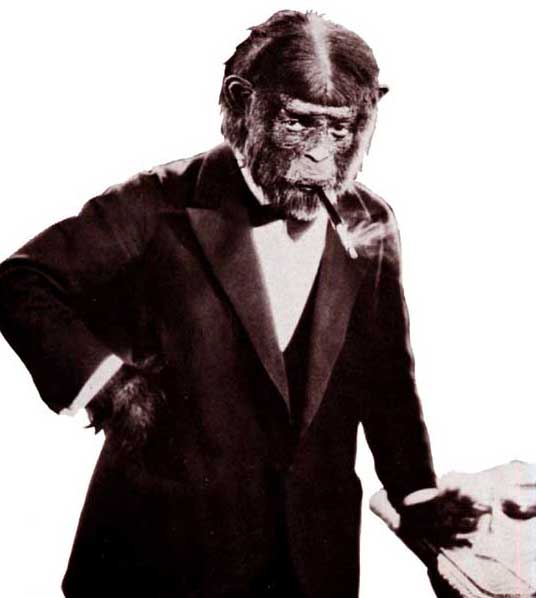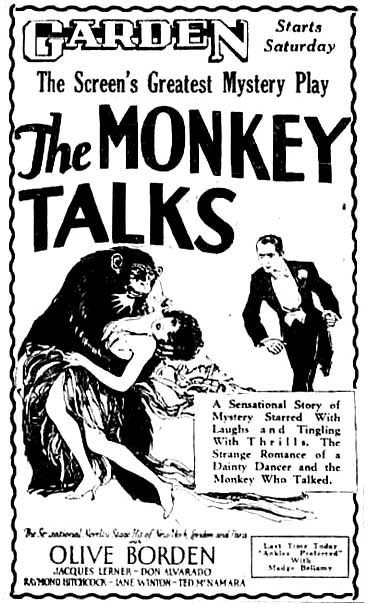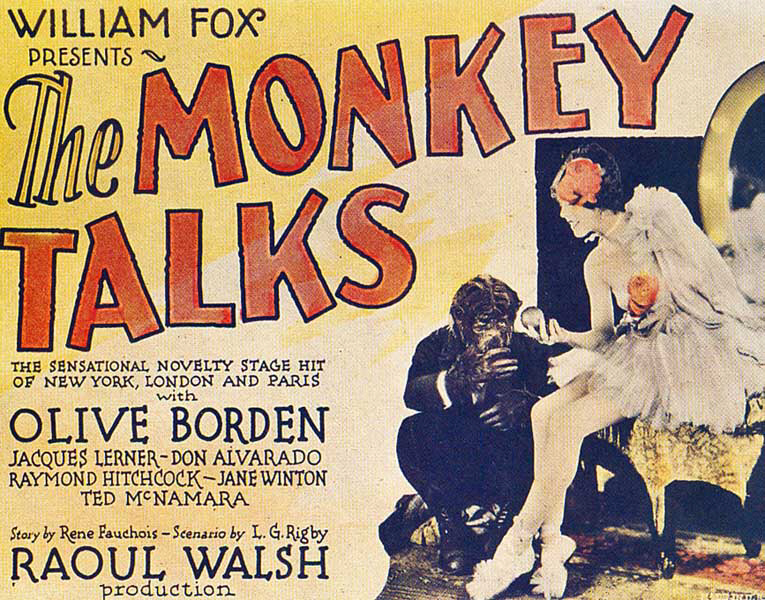 Triangle amoureux dans un cirque entre la jolie funambule, un acrobate engagé pour interpréter un singe parlant et celui qui joue son entraîneur. Maquillage de Jack Pierce. Love triangle at the cicus between the lovely tightrope walker, the acrobat hired by the circus to impersonate a talking monkey and the man who poses as his trainer. Make up by Jack Pierce.
Singe parlant aperçu sur creatures-imagination.blogspot.ca, merci !