MONSTER OLD MAID - 1964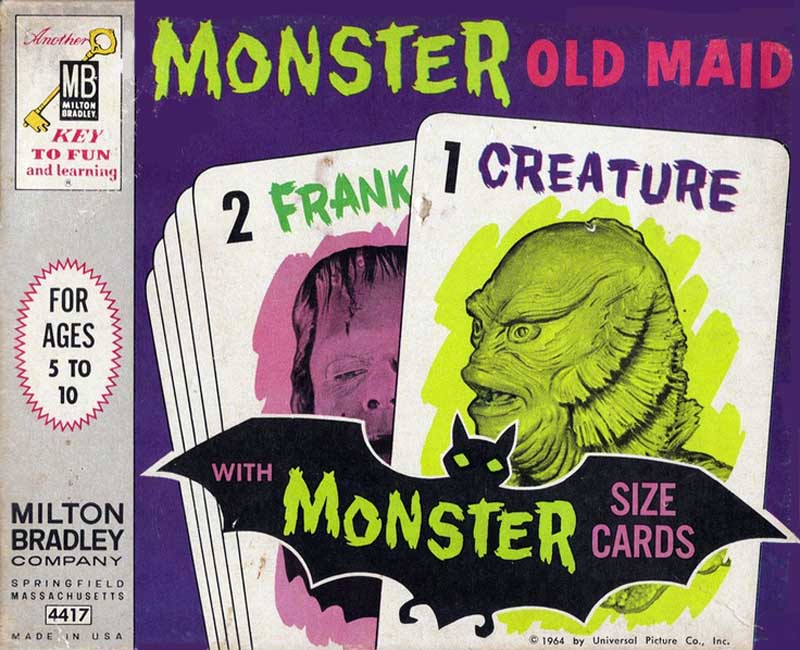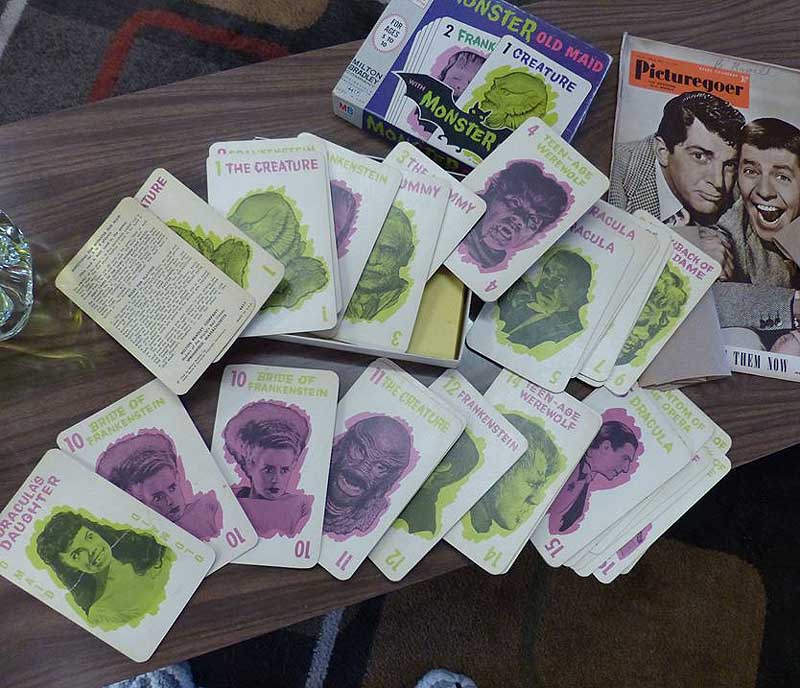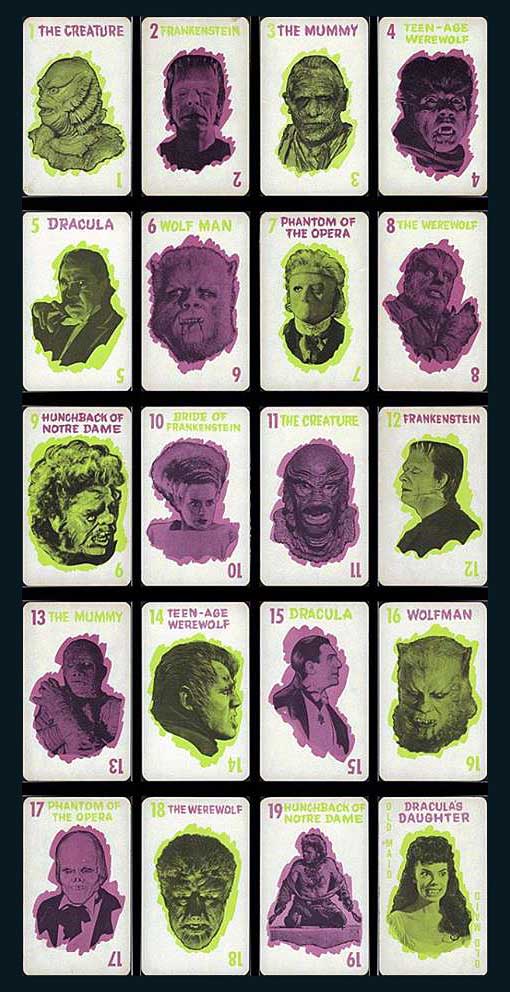 En 1964, les jeunes de 5 à 10 ans eurent la joie de pouvoir jouer avec un ensemble de cartes à jouer géantes mettant en vedette les monstres de la Universal. Back in 1964 Milton Bradley released a set of cards featuring the Universal Monsters. Characters include Dracula, Frankenstein, The Wolf Man, a werewolf, The Phantom of the Opera, The Mummy, Dracula's Daughter, The Hunchback of Notre Dame and a teenage werewolf.
Cartes à jouer trouvées par Oncle Jacques, merci !