MONSTER SHINDIG - THE GRUESOMES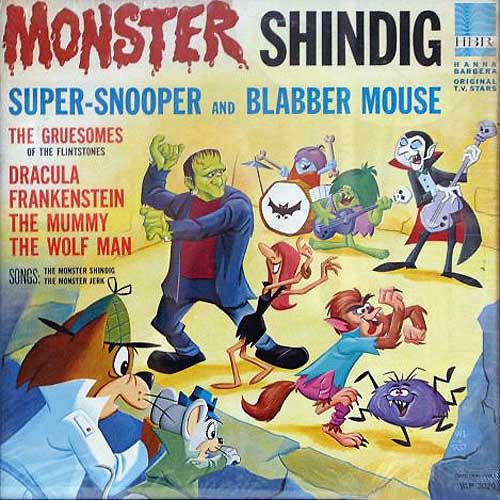 La famille Gruessome des Pierrafeu fait sa musique devant une flopée de monstres, comme quoi les enfants aiment bien les monstres et ce depuis toujours ! Children love monsters, at least the Gruesomes of the Flintstones, here singing with Frankenstein and Friends !
Album cover found on lpcoverlover.com, visit the website !