MONSTER ON THE CAMPUS aka Le MONSTRE DES ABIMES aka MONSTRE DANS LA NUIT - 1958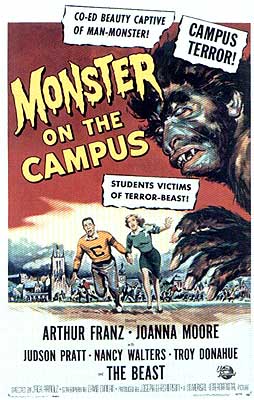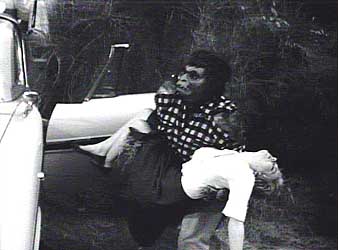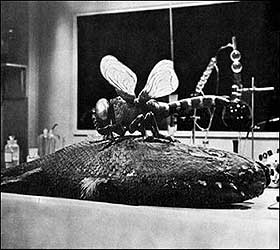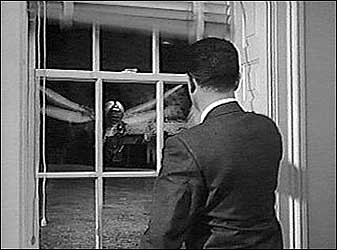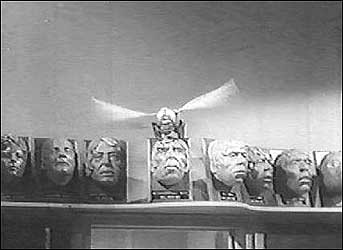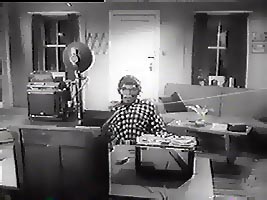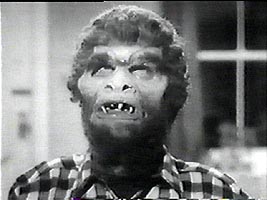 Encore un prof maladroit qui se transforme en singe primitif en absorbant une substance bizarre ( cette fois du sang de Coelacanthe préhistorique )... A noter une séquence aberrante où un simple moustique devient un mini hélicoptère après absorption de la substance. A teacher injects himself with the blood of a primitive fish exposed to gamma rays. He then regress to an ape-like, bloodthirsty prehistoric not exactly human thong.
Nouvelles images et commentaire offerts par Jojo, merci !