THUNDER OF GIGANTIC SERPENT aka DAAI SE WONG aka MOZLER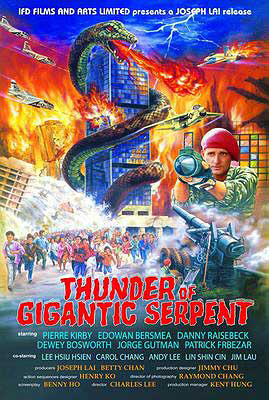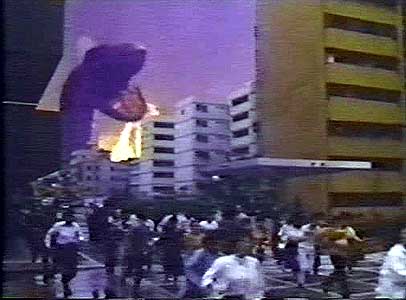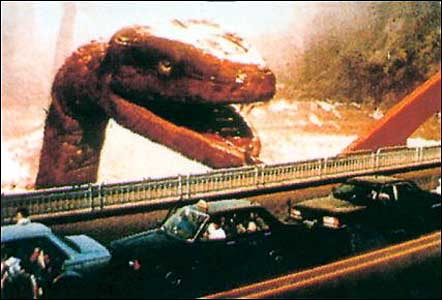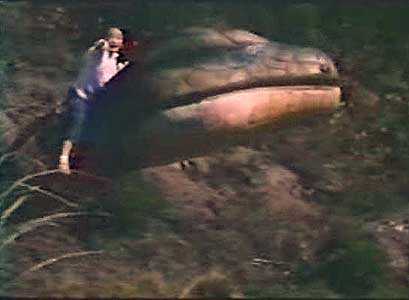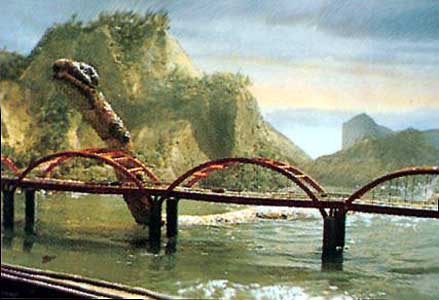 Une formule secrète qui permet de faire grandir plantes et animaux à des proportions gigantesques est volée par des terroristes, perdue, trouvée par une jeune fille, Ting Ting, qui la donne accidentellemetn à Mozler, son serpent adoré. Lorsque Ting Ting est enlevée par les terroristes, Mozler se fâche et détruit tout sur son passage ! A secret formula that can cause plants and animals to expand in size is stolen by a terrorist group. Lost, it's found by a girl, Ting Ting, who accidently gives the formula to her pet snake, Mozler. When the terrorists attack Ting Ting, the snake begins destroying everything in its path.
monstre aperçu sur www.nanarland.com, visitez le site !