NIGHT OF THE BEAST aka LA NOCHE DE LA BESTIA - 1988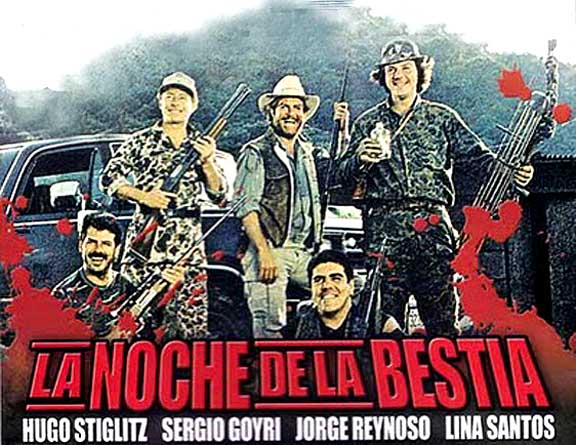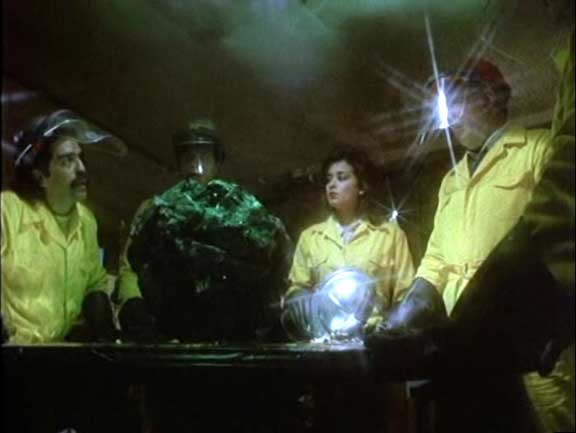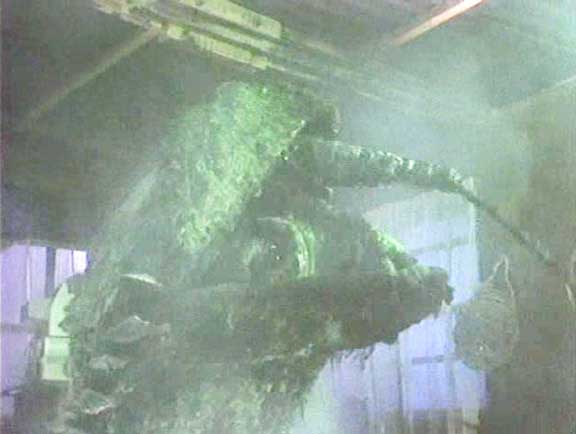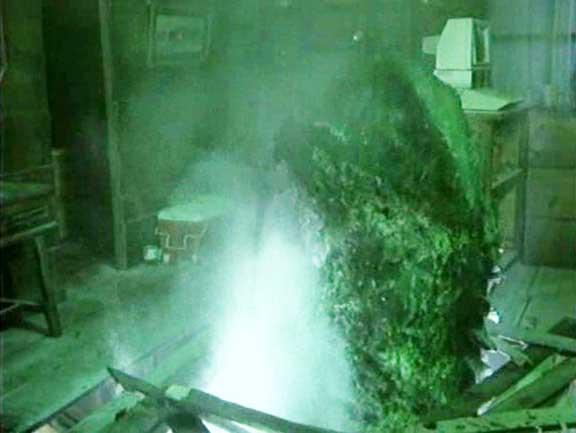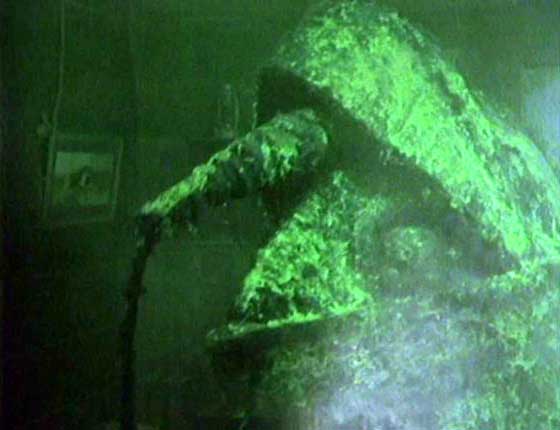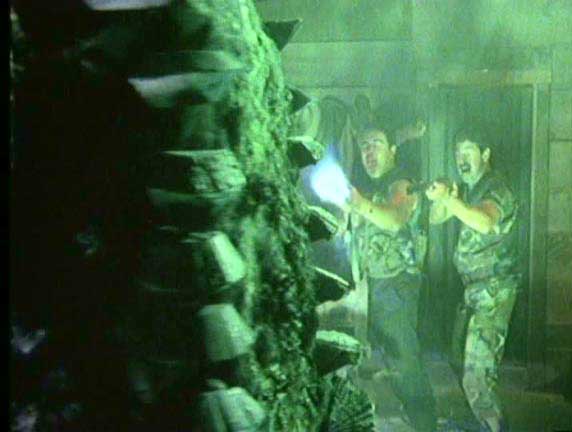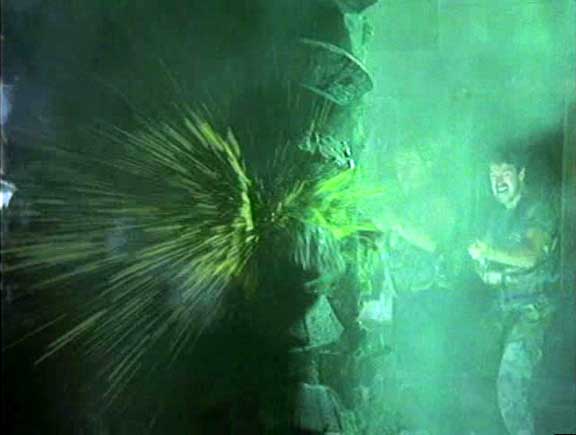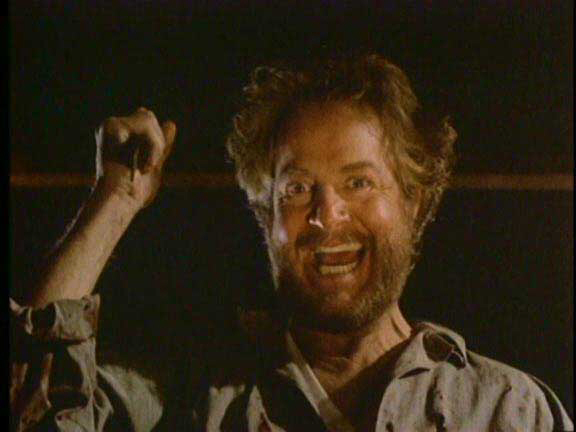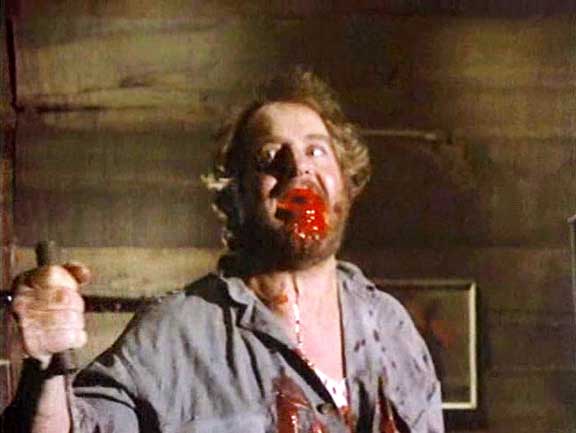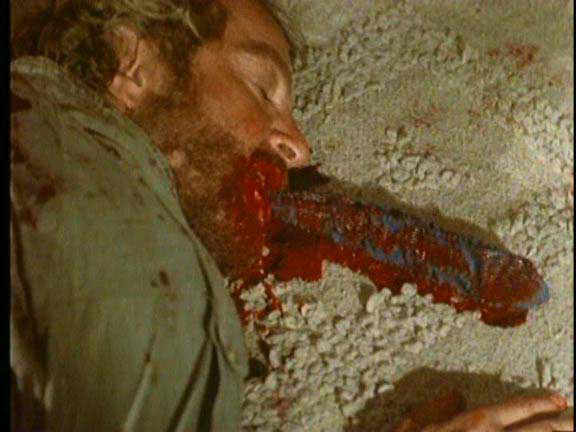 Effets secondaires de tests atomiques au Mexique ou un ver mutant géant rôde dans les parages, tout comme de plus petits qui se faufilent dans les êtres humains et les transforment en tueurs fous! It's just like "Deliverance"...only far more cheaper, and with the perverted hillbillies replaced by a relatively more pleasant, giant killer worm monster. Good times for all...?
"La Noche De La Bestia" ("Night of the Beast") is a 1988 low budget Mexican horror movie where woodland atomic bomb tests (done with stock footage from the Bikini Atoll tests) leads to the birth of a giant mutated worm. Along with smaller parasitic ones that can inhabit human hosts, and turning them into berserk killers.
Of course, being a very low budget Mexican horror movie, the monsters are mostly absent onscreen, while the main plot deals with a group of friends, who go down to the area for a weekend hunting trip. Only to come upon the mutant worms, and a lone female scientist who survived a fatal expedition that first encountered them.
Pics ans text sent by Rafael C. Gonzalez, visit his blog at www.enshohmacorner.blogspot.ca, thanks !