PHEE SAAWNG NAANG - 1987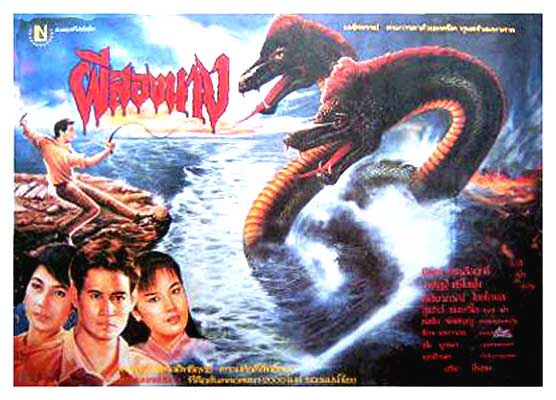 En 1828, dans la province de Nong Khai, deux soeurs se noient dans le Mékong et disparaissent avec un précieux trésor. Capables de se transformer en de gigantesques serpents mythologiques, les nâgas, les fantômes des deux femmes gardent le trésor. Thai movies we'd like to see, here two sisters drown with a treasure. They transform into giant sea serpens, Nâgas !
Nâgas aperçus sur Monstrosaurus, détails sur Animal Attack, merci !