GHOULIES 3 aka GHOULIES GO TO COLLEGE - 1991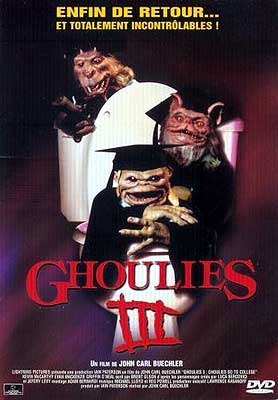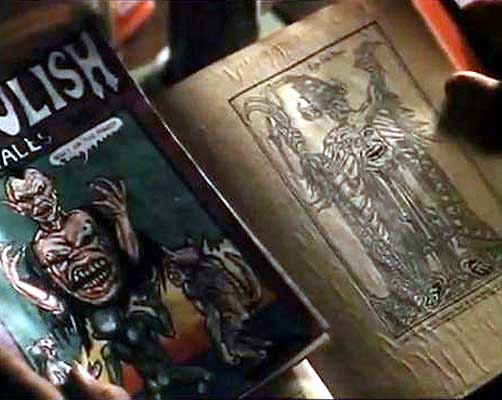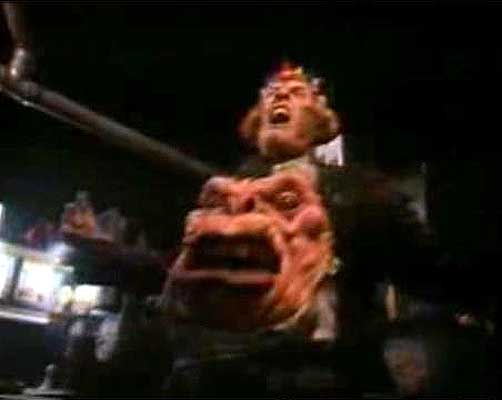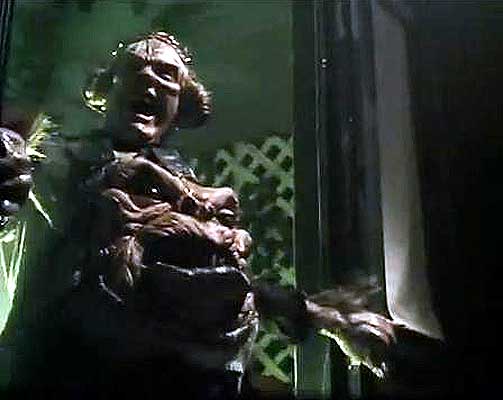 Le professeur Ragnar invoque trois ghoulies grâce à un comic book bien spécial pour combattre ses élèves turbulants durant la semaine des mauvais coups pendables. Éliminés, il se fusionne à eux pour devenir un monstre protéiforme. Professor Ragnar uses a demonic comic book to summon three ghoulies to help him during the prank week. Defeated, he and the three little beasts become one !
Ghoulie signalé par Oli, visitez son blog monstrosaurus.vefblog.net !