RED RONIN - GODZILLA - MARVEL COMICS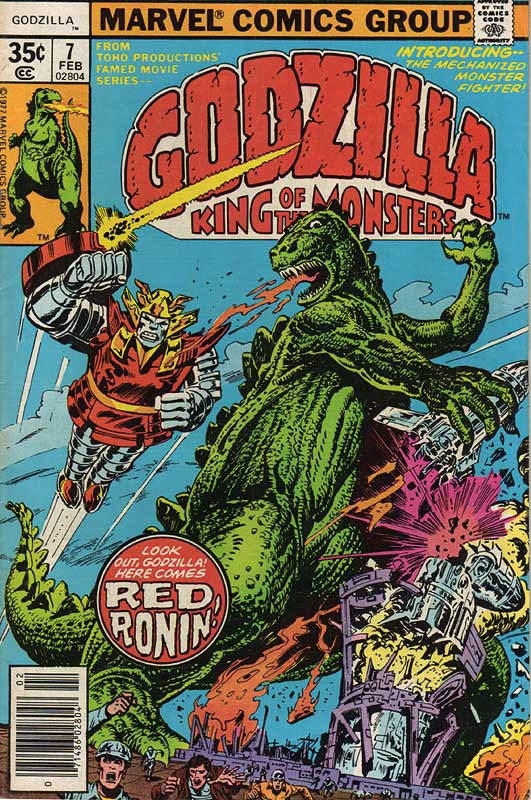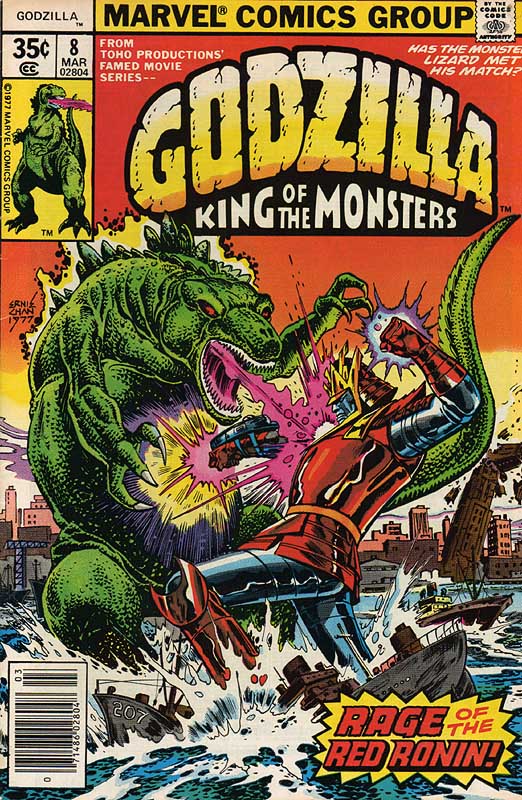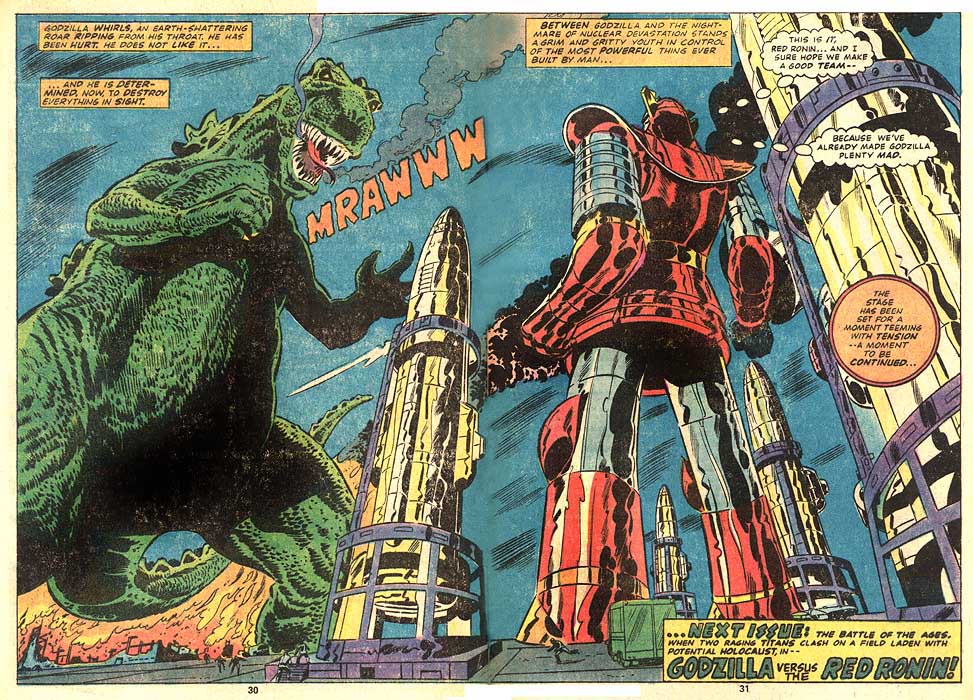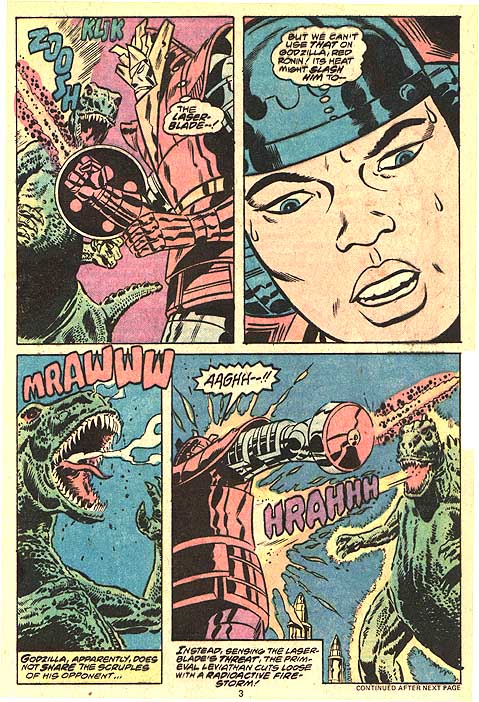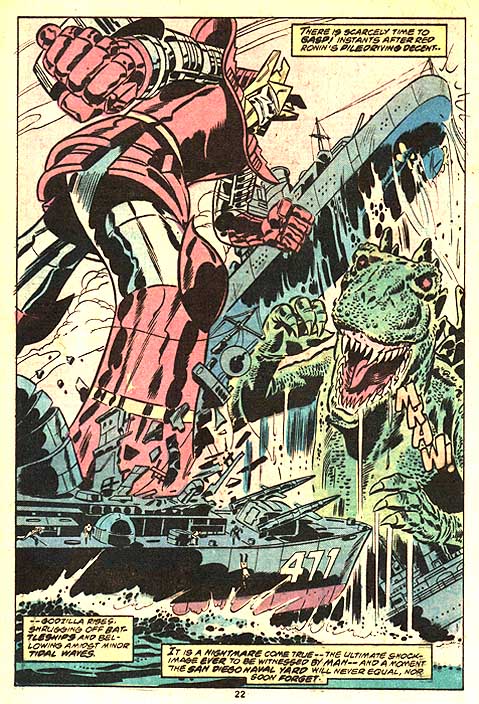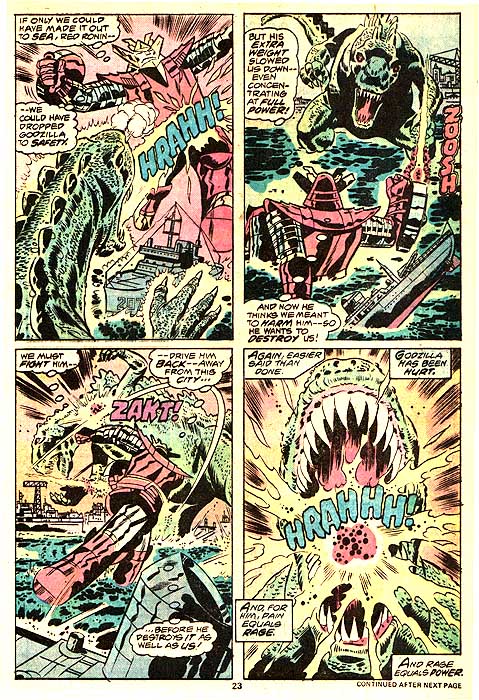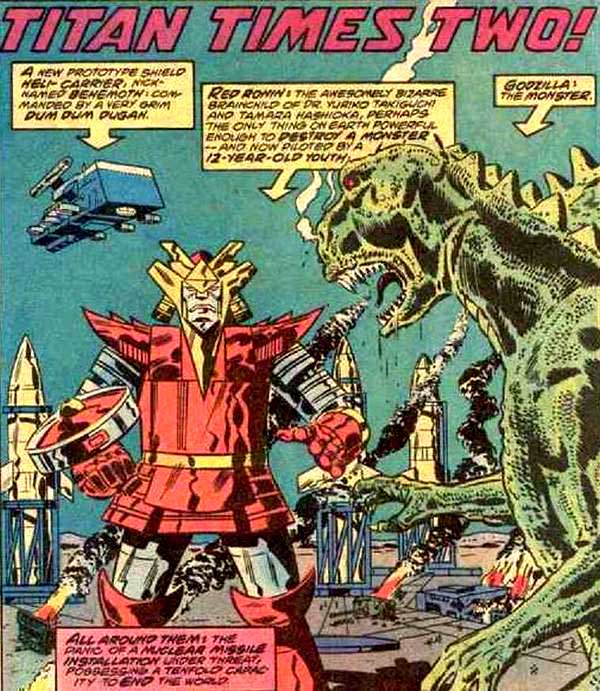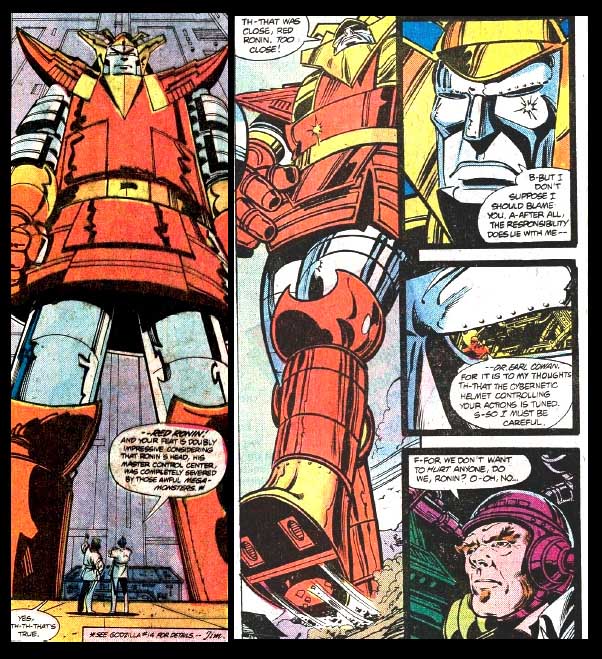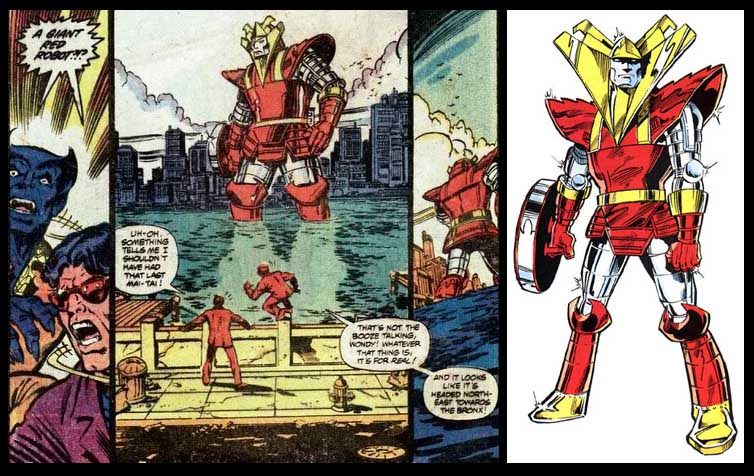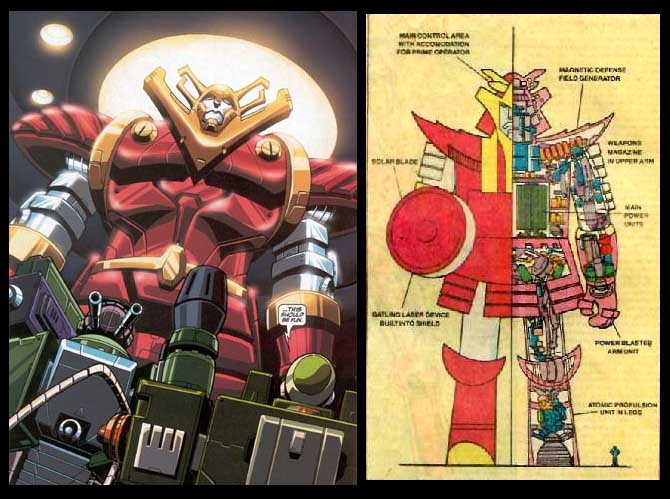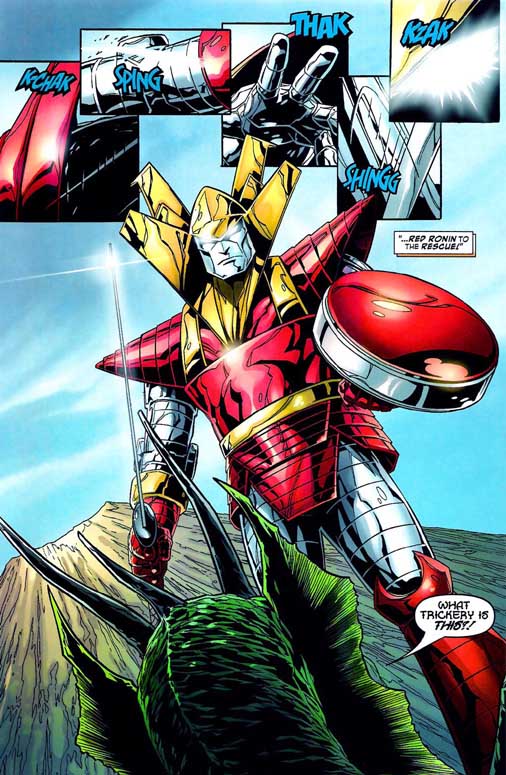 Un robot géant pour se défendre contre le géant japonais, comme un ersatz de Mecha Godzilla, avec un jeune japonais aux contrôles ! Just like Mecha Godzilla, a giant robot was built and here has a young japanese pilot on board, one that does not want to hurt Godzilla ! Art by Herb Trimpe, one cover by Ernie Chan.
New pics sent by Raf C Gonzalez, thanks !