SAIHATARI aka GIANT MONSTER GORILLA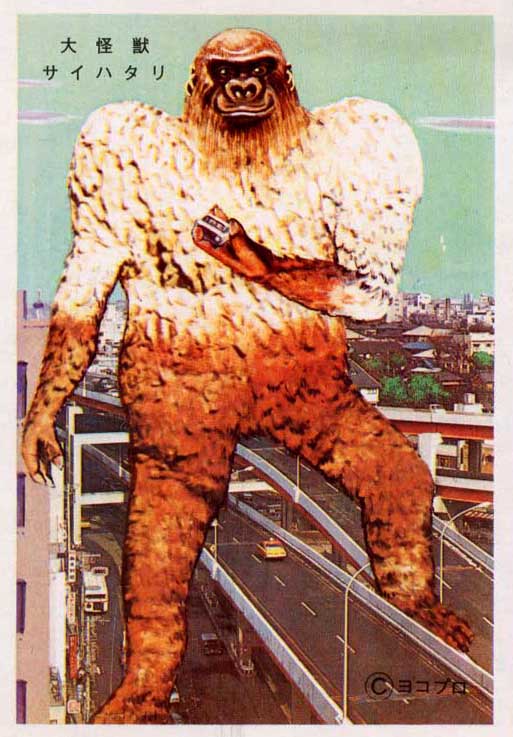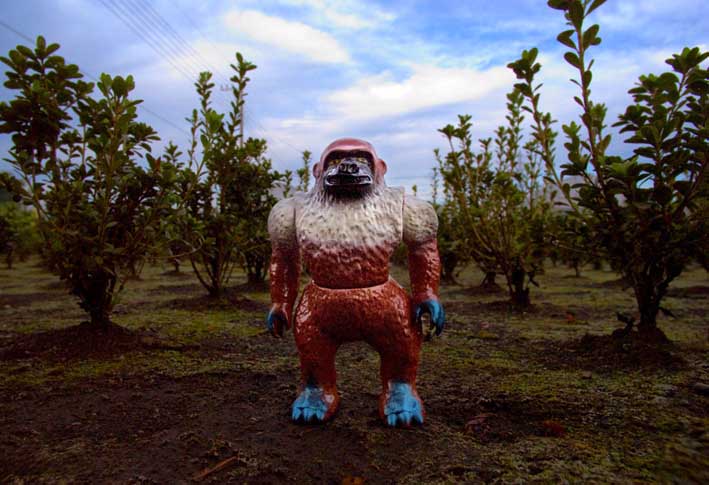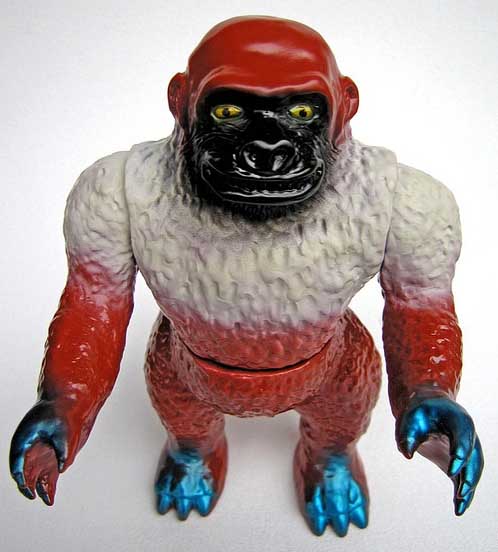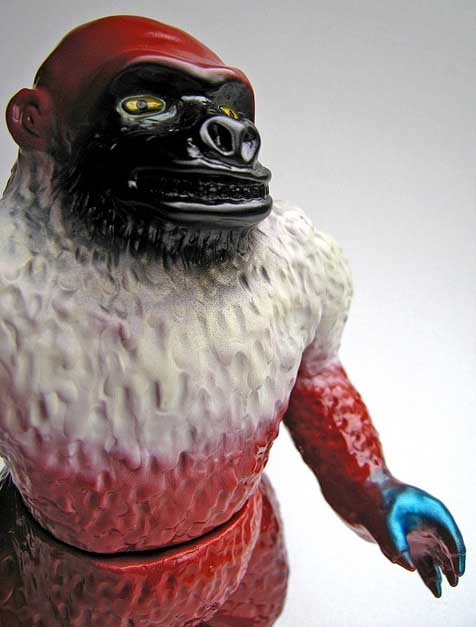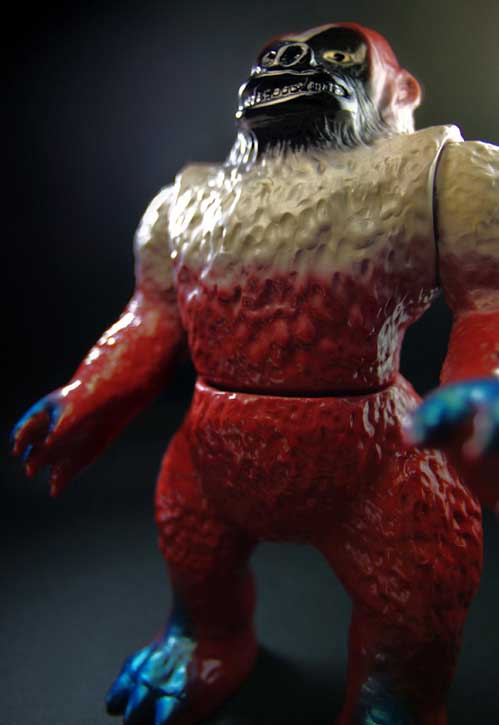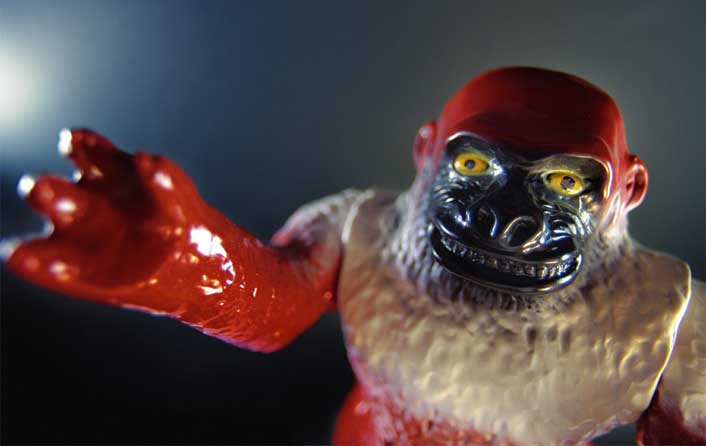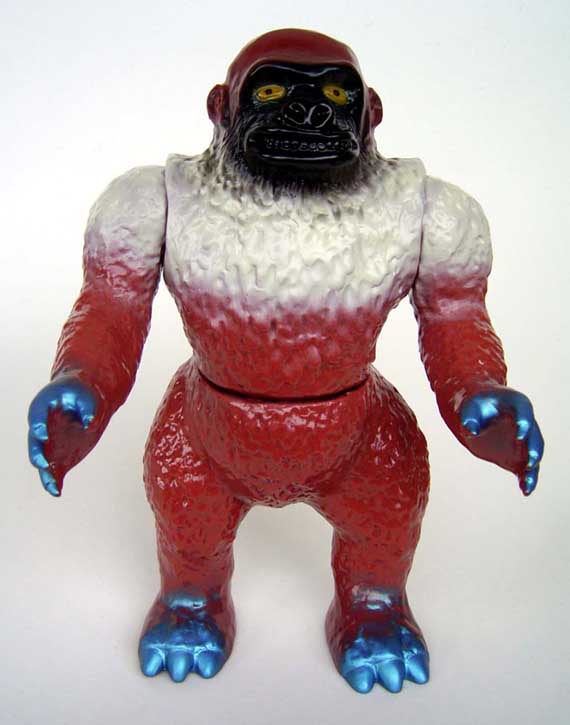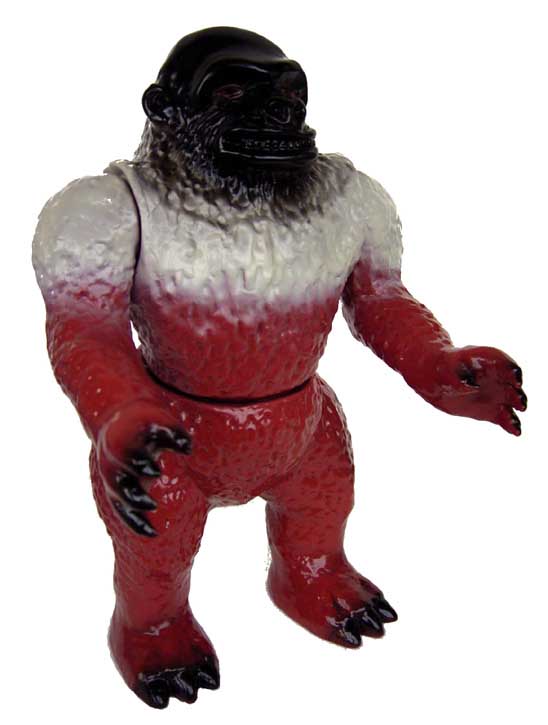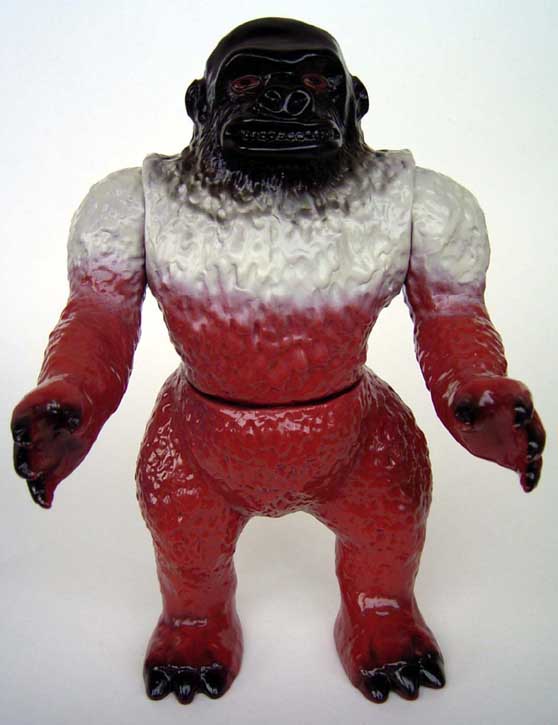 Une autre création pas tout è fait originale pour une série de cartes parues au Japon durant les années 70. On reconnait en effet le corps de Gigass, de la série originale Ultraman, avec une tête de gorille ! Saihatari originally appeared in the series of Bromide (Japanese collectible image) cards, collectively referred to as Pachimon Kaiju. This series featured imitation creatures, based loosely on famous TV and movie monsters, menacing iconic locations around the world. These Bromide cards were published by Yokopro in the 1970s, and although they've gone long out-of-print, the Pachimon Kaiju are still sometimes featured as vinyl toys, made by companies such as Amapro.
Not much is known about the Saihatari character himself however, beyond that he's obviously a giant white gorilla with a friendly smile, and seems to have a love of capturing cars from American(?) highways. Saihatari's face appears to made from original artwork, with the rest of his body being a photo manipulation taken from Gigass - a giant-sized yeti from episode 25 of the original "Ultraman" TV series, entitled "The Rogue Comet Cyphon" (January 1st, 1967).
Despite his connections to the Gigass character, Saihatari is an original ape monster, but one whose been mistaken with a plethora of other 'Giant Monster Gorillas' in Japanese toy history - many of whom are simply the Godzilla franchises' version of King Kong, given a new copyright-free identity.
Pics and text sent by Raf C Gonzalez, thanks !