SIBERIAN CRYPTID MUMMY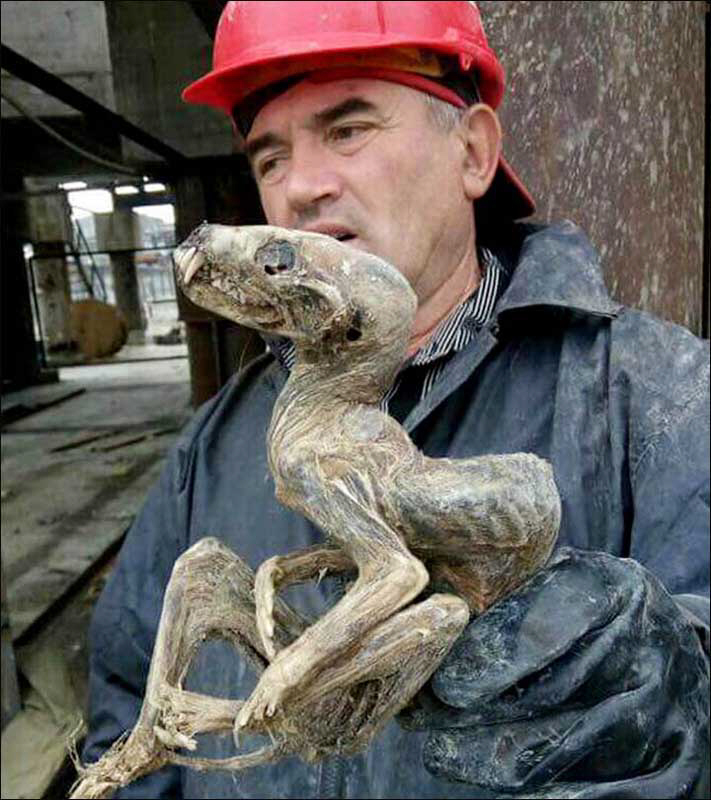 Les ouvriers d'une mine de diamants d'Udachny, en Russie, ont trouvé les reste mommifiés d'une étrange créature qu'ils croient être une nouvelle espèce de dinosaure, mais qui serait vraisemblablement un carcajou, une marte ou une loutre. The Daily Mail reports: The mummified remains of what appears to be a carnivorous mammal were discovered encased in the sandy sediment at the diamond mine in Udachny, 1,160 miles north west of Yakutsk in Russia. The miners think it is a new kind of dinosaur, but it may also be a wolverine, marten or otter.
Un signalement de Jean-Pierre Normand, merci !