STELGAR - CHAOTIC TCG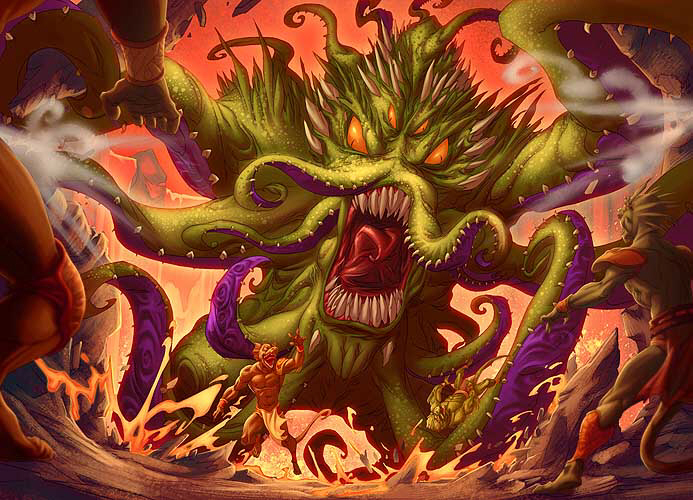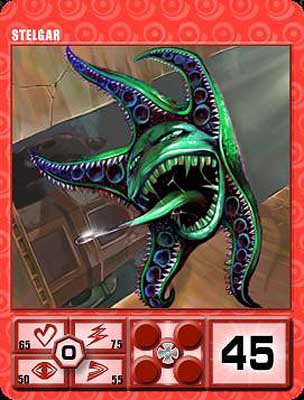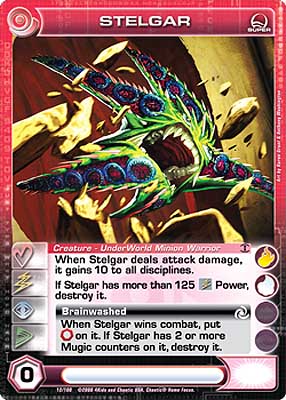 Monstre évolutif de l'univers des cartes de jeu Chaotic, également vu dans la série de dessins animés. Stelgar was created by Mommark. Apparently, whenever he leaves water and enters direct sunlight he becomes stronger and grows very large.
see more wonderful art at: bobrivard.com
Monstre signalé par Oli, visitez son blog monstrosaurus.vefblog.net !