TERROR OF PREHISTORIC BLOODY CREATURES FROM OUTER SPACE - 1993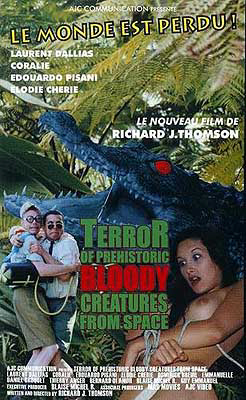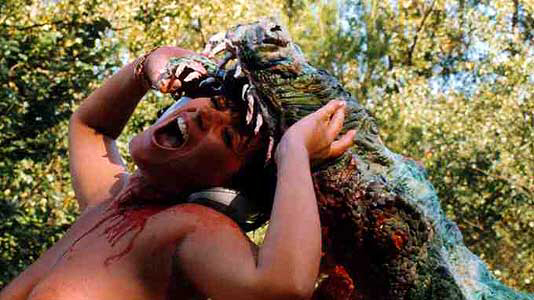 Dans son laboratoire de l'horreur, un savant fou expérimente un terrible croisement entre humain et dinosaure. In his laboratory, a crazy scientific madman is doing experiments on an hybrid human-dinosaur.
Bloody creature found by Avery Battles, thanks to www.rjthomson.com !