TOBOR THE GREAT aka TOBOR LE GRAND - 1954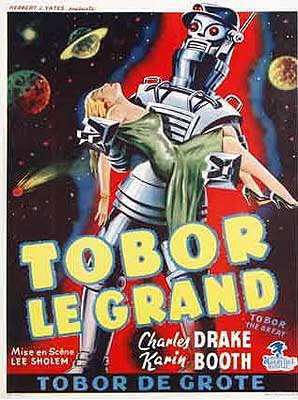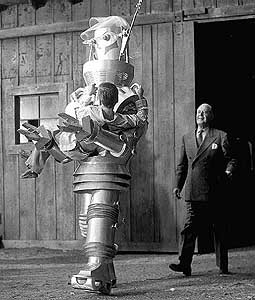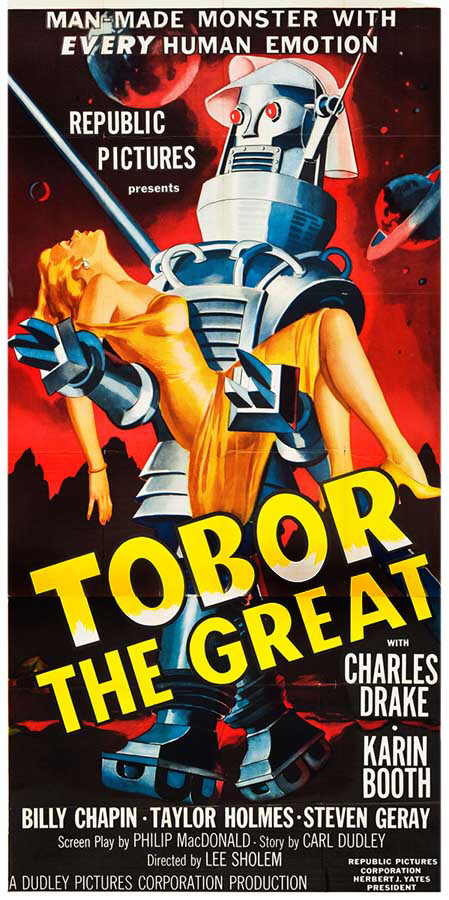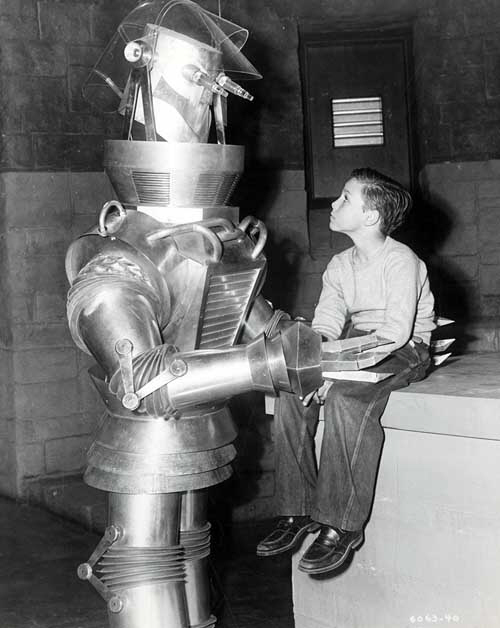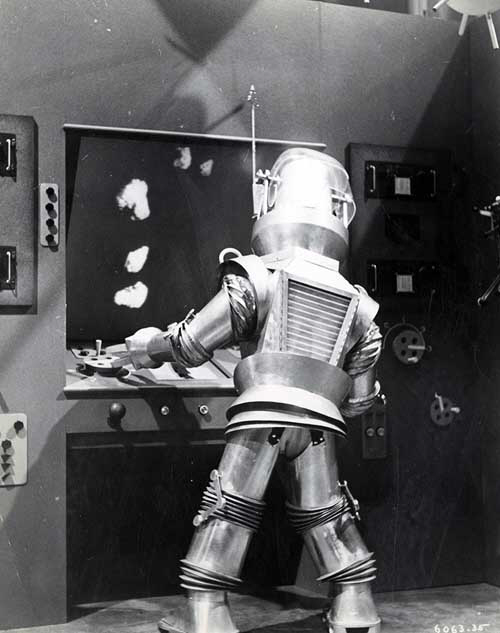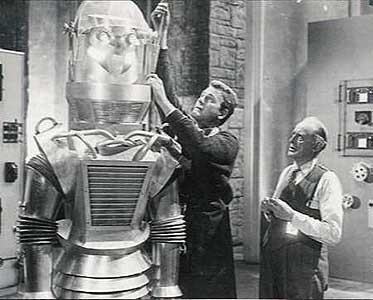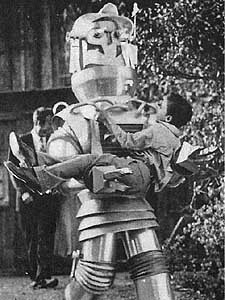 On le présente comme un robot monstrueusement méchant, mais en fait il obéit à sa télécommande... First seen in the tv show Captain Video and his Video Ranger, then starred in his own movie in 1954. A pilot for his own tv show was done, but the series not made.
Nouvelles images d'Artus Films, merci !