LE VILLAGE ENCHANTÉ - 1956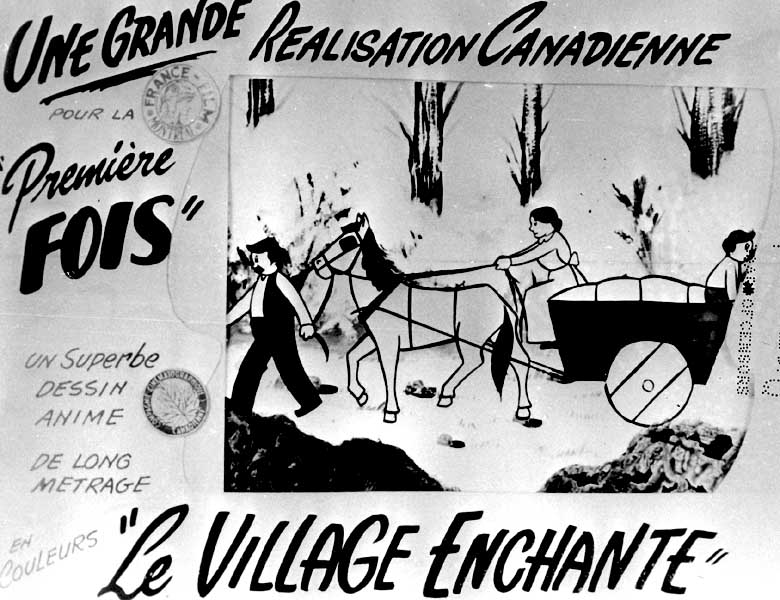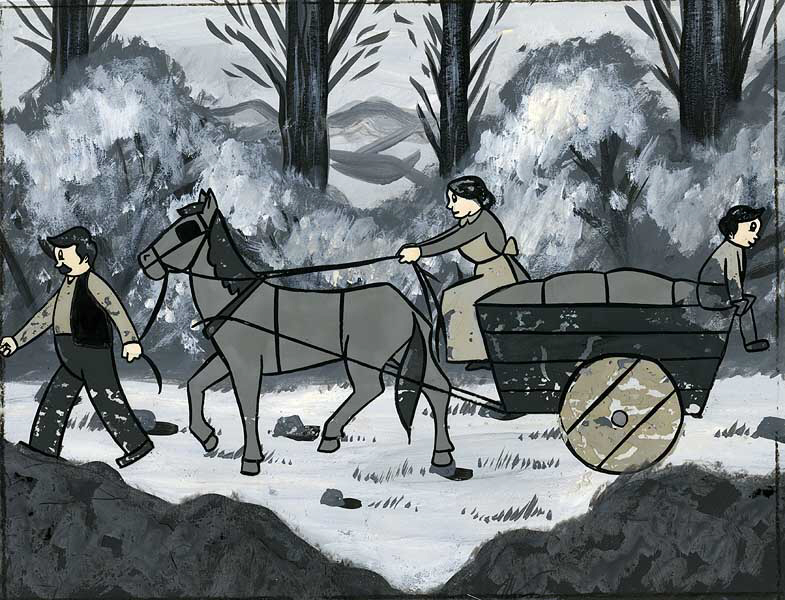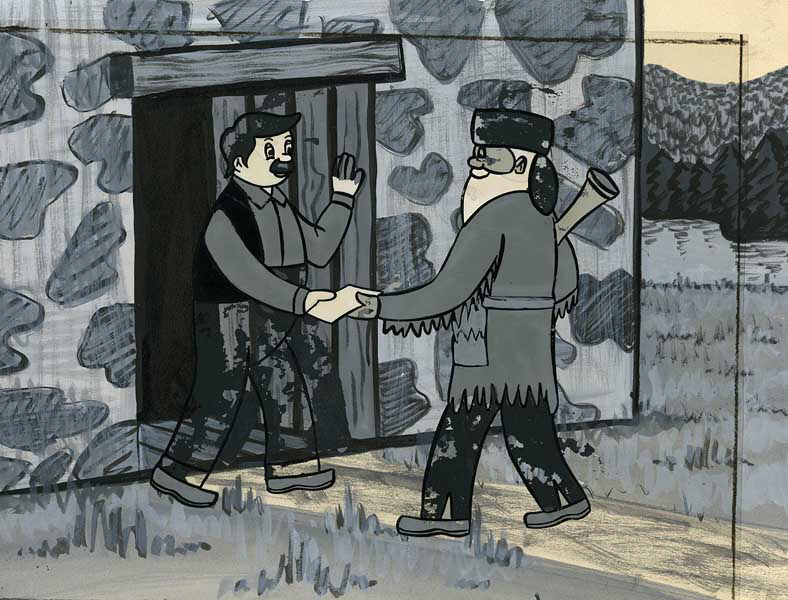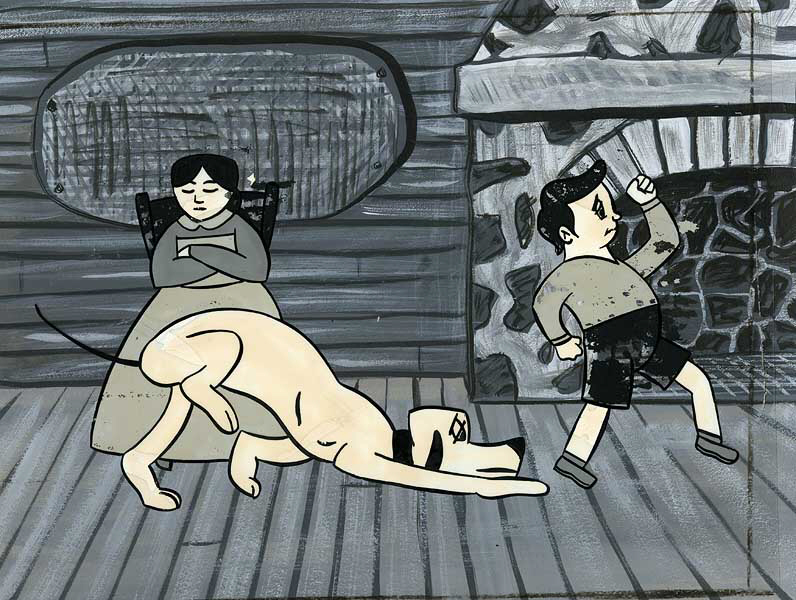 Jean Le Meunier et sa famille défrichent un lopin de terre en Nouvelle-France. De multiples péripéties attendent les habitants, dont la découverte d'une cloche miraculeuse qui apporte bonheur, abondance et fertilité, l'éclatement d'une guerre avec les « Indiens », la menace d'un voleur misanthrope et même l'attaque d'un loup-garou sanguinaire. Little seen animation movie made in Québec about a family coming to this new land and living many fantastic adventures like meeting a werewolf !
Loup-garou en collaboration avec

, merci !