ZADAR ! COW FROM HELL - 1989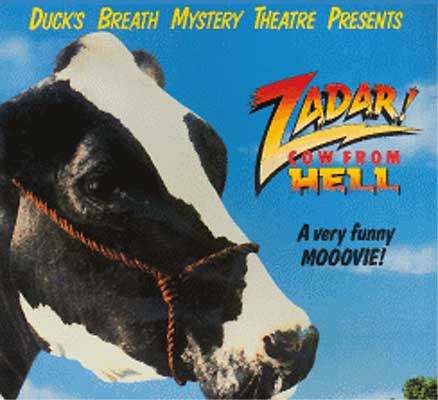 Dans ce film rarment vu, un réalisateur retourne dans son patelin de l'Iowa tourner une série B mettant en vedette une vache géante radioactive. In this rarely seen movie, a director comes home to Iowa to make a movie about a giant radioactive cow.
Cow seen by Avery Battles, thanks !