ZOMBIES ON BROADWAY - 1945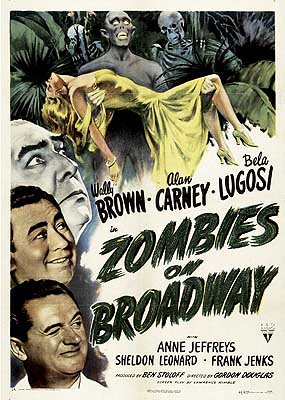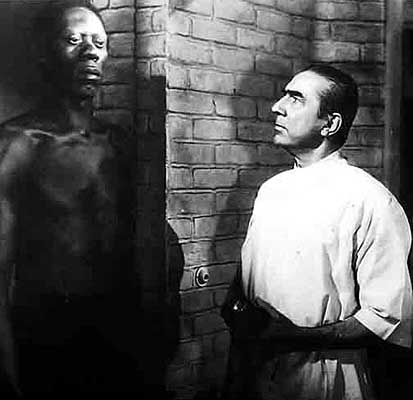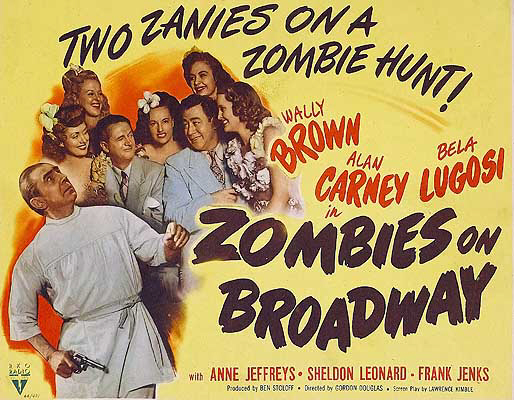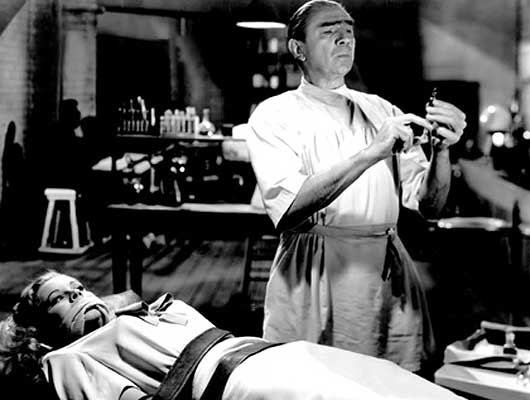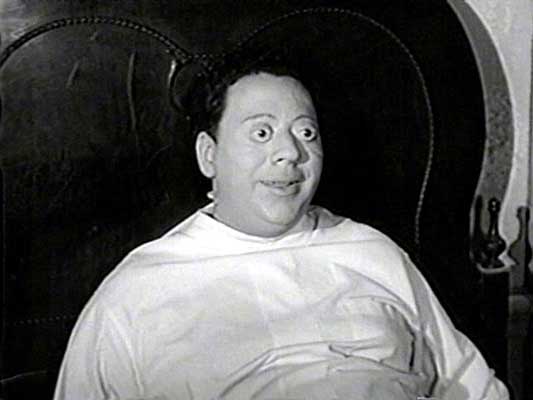 Deux agents de Broadway ont l'idée d'engager un vrai zombie pour l'ouverture d'un cabaret (c'était une autre époque !). Ils partent vers l'île de San Sebastien ou ils rencontreront Jean la Dance et surtout l'expert en zombie, le professeur Renault. Pas surprenant qu'il soit expert, il en fabrique, des zombies ! Two Broadway agents want to hire a genuine zombie for the opening of a new nightclub. They go to the Caribbean island of San Sebastian where they meet Jean la Dance and zombie expert Professor Renault. There's a good reason why he's an expert !
Movie spotted on monstermoviemusic.blogspot.com, visit the blog !